Andreas Schmidt-Ott
Co-founder & Advisor
Andreas Schmidt-Ott
Andreas Schmidt-Ott joined the Faculty of Electrical Engineering in 1988 at Duisburg University as Asst. Professor and then became Assoc. Professor in the Mechanical Engineering Dept. of the same university, becoming Deputy Faculty Chair in 1998 - 2001.He accepted a full professorship in Nanoparticle Technology at the Chemical Engineering Department of TU Delft , Netherlands. In 2014 he co-founded VSPARTICLE, working now as an advisor. Andreas is driven to continue his research and help scientists speed up the discovery of scientific breakthroughs. He currently edited a very exciting book project.
Aaike van Vugt
Co-founder & CEO
Aaike van Vugt
Aaike has an MSc in Chemical Engineering from TU Delft. "There is plenty of room at the bottom." – a 1959 quote by famous physicist Richard Feynman in a talk titled 'A staggeringly small world' are the words that inspired our CEO, Aaike in his career pursuit. After graduation he went on to become a Co-Founder of VSPARTICLE. As CEO, he spends his time on both the R&D and the commercial sides of the business. He is passionate about nanotech's potential to improve life on Earth and this passion it what fuels the leadership of VSPARTICLE.
Tobias Pfeiffer
Co-founder & CTO
Tobias Pfeiffer
Tobias studied Chemical Engineering at Delft University of Technology, focusing on the production and classification of <1nm particles. As part of his PhD research he worked on scaling up the spark ablation method, resulting in a patent application and several scientific publications. In 2014, he co-founded VSPARTICLE. As CTO he is responsible for the development and protection of VSPARTICLES's technology.  He is curious, eager to understand how things work and he likes to learn something new every day. Tobias winds down by spending time with family or playing the electric guitar in a local band.
Tobias Coppejans
Tobias Coppejans has an MSc in Chemical Engineering from Delft University of Technology where he graduated on spark ablation. He also has a background in software engineering. After graduation, he pursued a career in Industry 4.0 at the engineering firm Bilfinger Tebodin, which allowed him to make the best of both of his backgrounds. He returned to Delft to work as COO for VSPARTICLE where he is primarily responsible for technical software development, business processes  and  project management. He is a very dedicated person within our team and a real "end-to-end" problem solver. When not behind a computer or in meetings, Tobias can be found windsurfing, running or pursuing more creative endeavours on keyboard or trombone.
Simon Schots
From an early age, Simon had a special interest in economy and finance. He always  knew that he would like to work in a finance department and preferably on a level where you can make an impact. From that perspective he started as a CPA for the first years of his career. With his CPA title and experience, he was perfectly equipped to start in a business with a need on improving processes, governance and reporting .That's what made him turn to start-up companies. "Because in a young company the finance function is very broad and also relates to taxes, legal and HR". He believes that "with a smaller company you have more impact as there is the freedom to design and implement processes as you would like them. And after successfully working as finance manager under a CFO in two different start-up companies, it was a natural next step to take on the CFO position itself, what brought him to VSPARTICLE.
Bernardus Zijlstra
Researcher
Bernardus Zijlstra
Bernardus has an MSc in Nanotechnology from University of Twente. He is the master of the VSP lab with his concrete and critical approach. He is usually busy with improving lab machines, developing new solutions and speeding up researchers' work.
Erik Buis
Erik has a varied background and always he always liked to experiment with different specialties. He started as a carpenter, then went on working in the IT industry and from there ended up in the cleanroom of MAPPER Lithography; assembling the projection lens. He now he works for VSPARTICLE as the lab manager maintaining a healthy working environment in the lab and supporting everyone with their experiments. He is a great team-player and has excellent interpersonal communication skills, being able to lead and support others. In his spare time he loves riding his motorbike and has a passion for all kinds of motorsport.
Joerie Gennisse
Product Engineer & Innovator
Joerie Gennisse
Joerie has an MSc in Integrated Product Design and a BSc in Industrial Design Engineering from TU Delft.
He brings experience from working for Quooker and Akzo Nobel among others. At VSPARTICLE he is responsible for product design. Joerie is known for his considerate response and approach to challenges. He is able to integrate feedback from many different channels, successfully, into his work.
After work he enjoys improving his self-built electrical skateboard.
Wilbert Vrijburg
Application specialist
Wilbert Vrijburg
Wilbert recently completed his PhD in heterogeneous catalysis at Eindhoven University of Technology. During his PhD, he focused on novel synthesis methods, coupled with extensive material characterisation and testing, to obtain and understand the behaviour of Ni-based catalysts for CO2 valorisation. Prior to his PhD, he completed his MSc in Chemical Engineering, and completed a BSc in Liberal Arts & Sciences at University College Roosevelt, an international honours college of University Utrecht. Wilbert joined VSPARTICLE to provide deeper insights into the dynamic world of catalysis.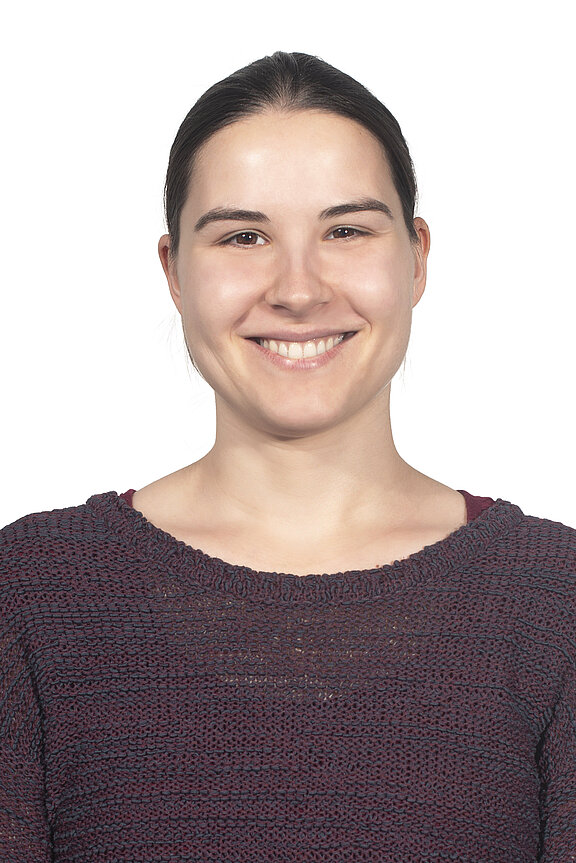 Katharina Weber
Research Scientist
Katharina Weber
Physicist Katharina can be sighted mostly in the VSPARTICLE research lab where she improves and builds prototypes of new products. She developed the current multi-sample prototype (TRL 6). She loves to apply her theoretical knowledge as a Doctor of Physics to tackle real world problems and develop tomorrows technologies.  Originally from Germany, she enjoys the great outdoors. The flat land with the sea nearby makes her love the Netherlands as well as its famous apple pie. As a mother she is proud to be part of a company that creates a better future for the coming generations.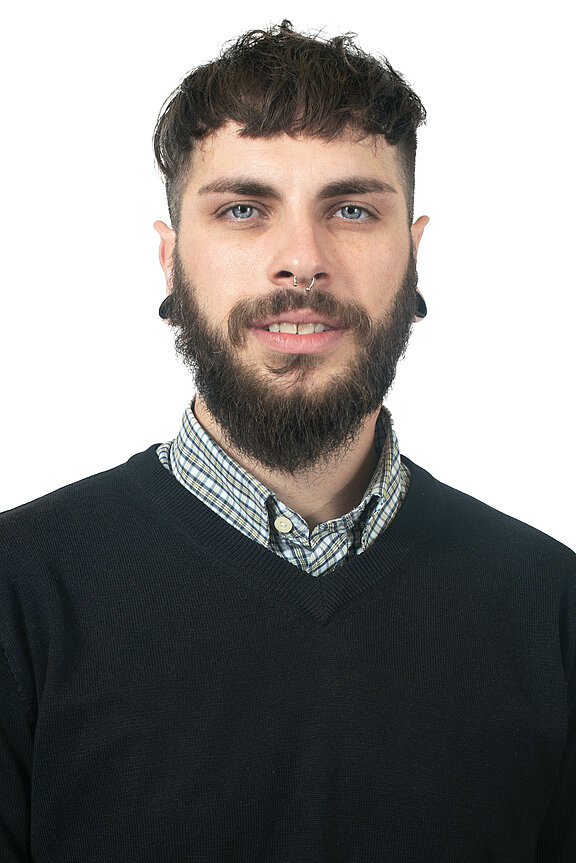 Luca
Luca's passion for photography was born from his need to express emotions and help other people do the same. Shortly after studying he opened his own photography studio in Italy and was involved in a lot of fashion projects which allowed him to travel overseas and experience many cultures and realities. He is a strong activist, fighting for animal rights and a safe environment. It was these values that made him turn to science and that's where presently he is using his skills, in a domain that strives to make the world a better place. He believes VSPARTICLE can provide solutions to many of the pressing environment problems and he wants to be there to capture them and tell a provocative visual story about change.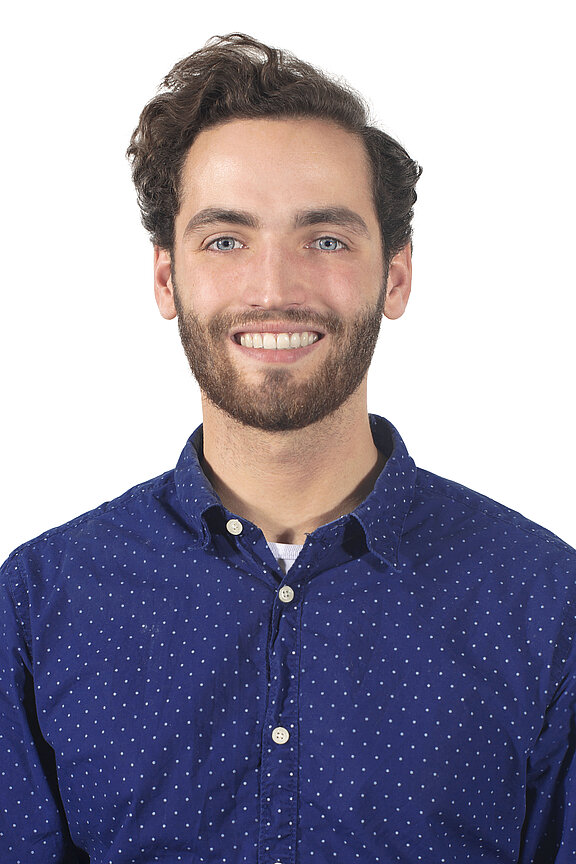 Luc Dierick
Embedded Software Engineer
Luc Dierick
Luc joined VSPARTICLE approximately a year ago and then started working part-time doing embedded systems projects. Currently he is working on his bachelor thesis in the field of Network & Systems Engineering. He has always been interested in technology and specifically the intricacies between microelectronics and software. At VSPARTICLE he believes he has the opportunity to pursue these interests and learn a lot. In his spare time he likes to go bouldering. He believes the sport reflects the same way of thinking required to solve software and hardware issues. "Like some sort of puzzle that needs to be solved in the most efficient way possible!"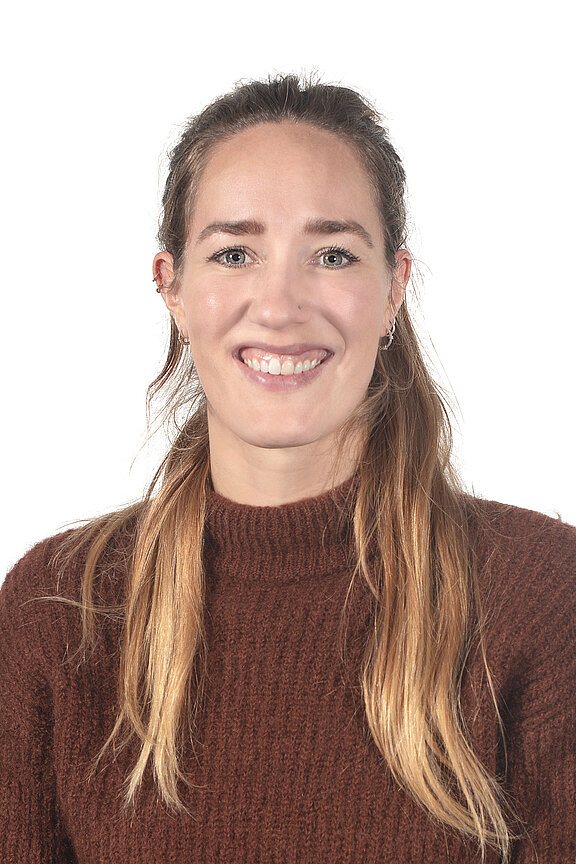 Pauline Roels
Product Manager
Pauline Roels
Pauline has a BSc in Industrial Design Engineering and an MSc in Biomedical Engineering from TU Delft. Before joining VSPARTICLE, she worked in project management, mainly on large-scale IT implementations and upgrading production process technology for different companies in the area of energy, where she gained both Agile and Prince2 experience.
At VSPARTICLE she works on new product development. Pauline also likes to develop things outside of the office. She's currently busy converting a camper van in her spare time.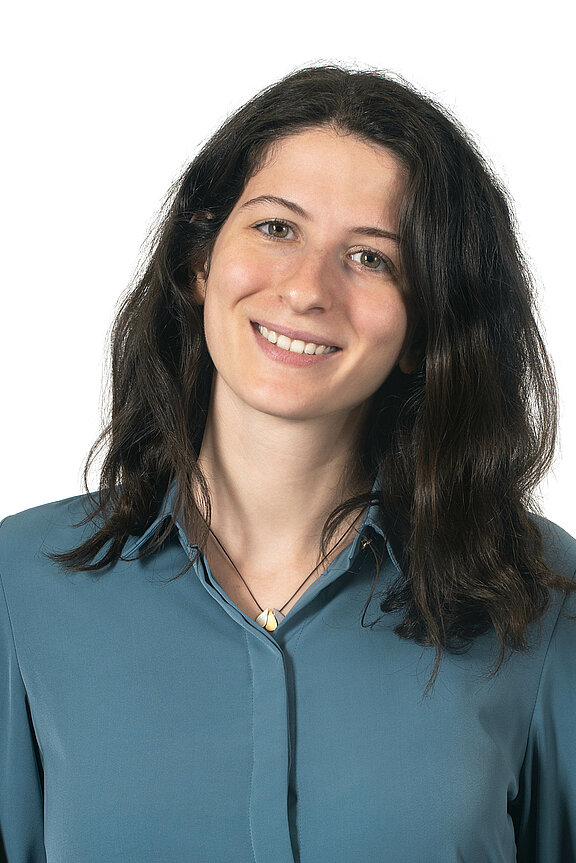 Sofia Dimitriadou
Product engineer
Sofia Dimitriadou
Sofia has a BSc in Chemical Process Engineering and has recently graduated from TU Delft's MSc in Chemical Product Engineering. She started working in VSPARTICLE due to her interest for materials and aerosol science. Her focus is on new potential applications and sales of VSP-G1 as well as providing technical and scientific support to customers and distributors. In her free time she likes to go swimming and practice yoga, which explains her serene attitude and calm disposition.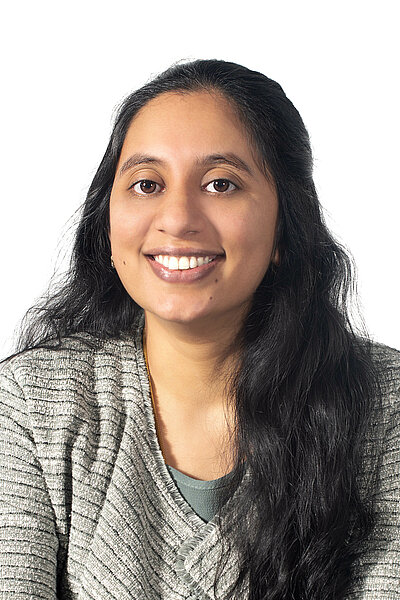 Sowndarya Bagadi
Web Developer
Sowndarya Bagadi
Sowndarya Bagadi was always fascinated by the great world wide web. It was during her university time when she got interested in designing and developing websites that offer the best possible user experience, She has been on an quest to change how people interact with websites and maximise their experiences. She is a problem solver and has a curious and inquiring personality which makes her a great fit in any web development department. She believes that at VSPARTICLE she has full freedom to learn and to experiment new things while also having the appropriate guidance to improve her skills. Apart, from websdesigning she love to cook Indian food.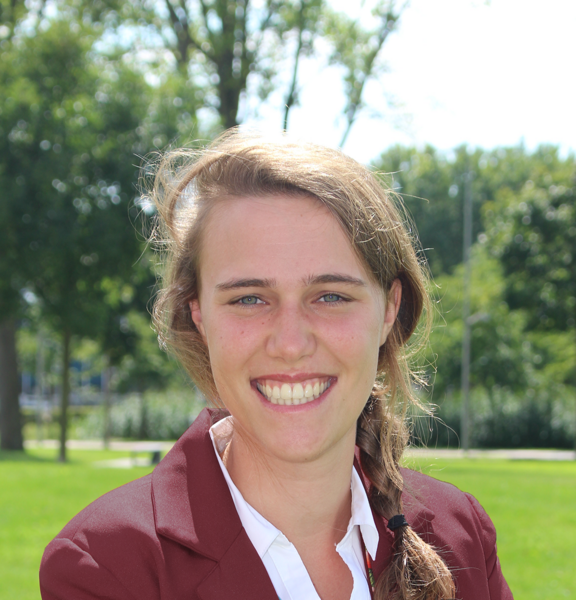 Coosje Pothoven
Application Engineer
Coosje Pothoven
Coosje has a MSc in Applied Physics, she loves science and wants to apply her knowledge and curiosity to solving significant problems. At VSPARTICLE she works as an application engineer, focusing on the nanostructured materials printer.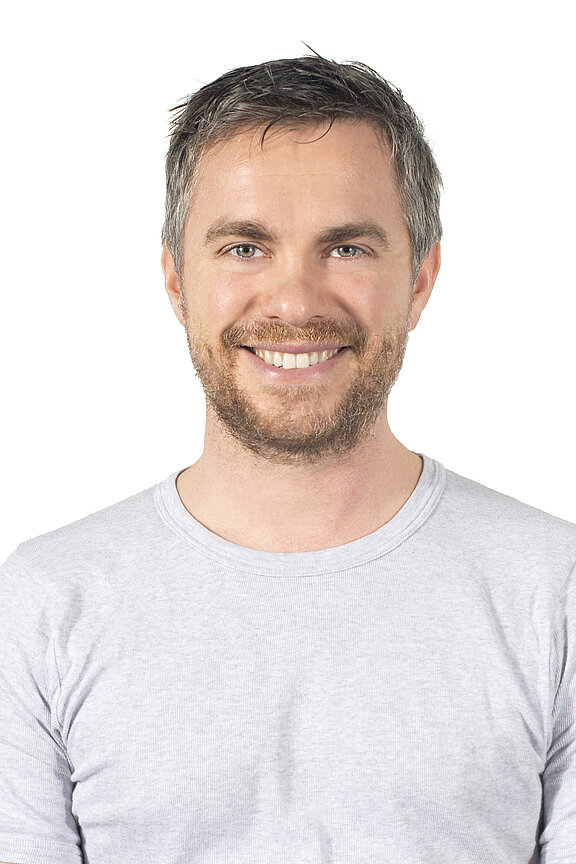 Tomas Storck
Scientific Software Engineer
Tomas Storck
Tomas has an academic background in chemical and biochemical engineering with a professional background in computational modelling and data science. After developing models to study microbial interactions during his PhD in Australia, he worked as a scientific software engineering consultant to investigate the earthquakes occurring in Groningen (The Netherlands). He joined VSPARTICLE in early 2019 to make better use of the vast quantities of data collected. When Tomas is not sitting behind a computer screen, he is often cycling, playing board games or coaching rowers with an intellectual disability.
Our team represents a great variety of professional expertise and personal interests. This gives us the chance to learn from each other and approach innovation challenges from different perspectives.
Click through our job listings and you may soon become part of our team. By the way: We look forward to an unsolicited application at any time!
Click here to view openings.