VSPARTICLE Joins CLEANHYPRO Project: Accelerating Clean Hydrogen Production
In a significant leap towards a greener and more sustainable future, VSPARTICLE is excited to announce its active participation in the CLEANHYPRO project, a pioneering European R&D initiative in the field of electrolysis. This consortium brings together a diverse group of experts from across Europe, with the shared goal of accelerating the development of clean hydrogen production.
CLEANHYPRO: Pioneering Clean Hydrogen Production
CLEANHYPRO is the largest European R&D initiative in electrolyzers, designed to push the boundaries of clean hydrogen production, is poised to become the first Open Innovation Test Bed (OITB) for hydrogen. CLEANHYPRO boasts a total budget of €13.77 million, with €11.72 million in funding support, allowing it to make a significant difference over the next four years of the project duration.
The primary mission of the CLEANHYPRO project is to spearhead innovation in electrolysis technologies and materials, bringing these innovations closer to the market. As the largest project of its kind in Europe, The project's 28 partners collaborate to create a platform offering multidisciplinary services to companies. It serves as a launchpad for the project's mission to reshape the future of sustainable energy.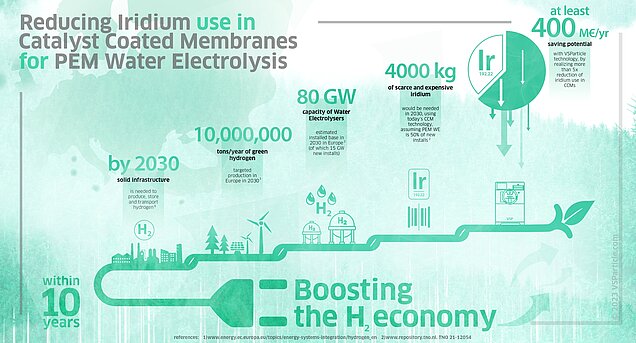 VSPARTICLE Role in CLEANHYPRO
VSPARTICLE is thrilled to be a part of CLEANHYPRO, and our contribution is focused on boosting green hydrogen production through development of high-performing nanoporous Iridium coatings. This cutting-edge technology promises to increase the efficiency and sustainability of hydrogen production, helping us transition towards more sustainable hydrogen production.
As a member of CLEANHYPRO, VSPARTICLE is committed to contributing to this mission and helping create a brighter future for all.