The VSP-A Series accessories can be easily connected to the output of the VSP-G1, enabling any researcher to produce nanoparticle samples in a matter of hours, with minimal effort.
Easy & quick sample preparation
Typical sample preparation time is 1-60 minutes. Go from hypothesis to result in the same day. With VSPARTICLE Accessories pure nanoparticles are generated and deposited on any kind of substrate.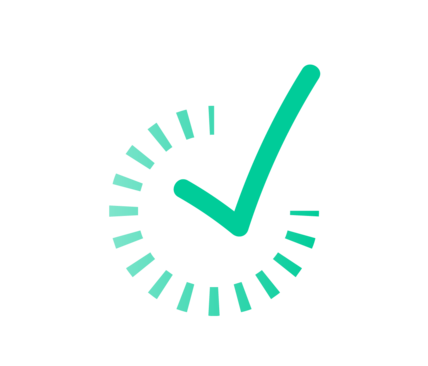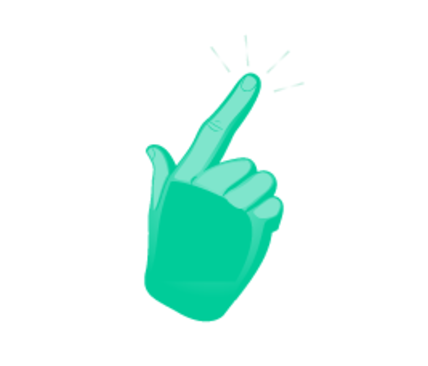 Dispersed particles (A1), Coated filters (A2), Porous layers (A3)
With VSPARTICLE Accessories pure nanoparticles are generated and deposited on any kind of substrate. You can make a sample with dispersed particles, a nanoporous layer or coated filters with great material flexibility. You can use any kind of (semi)conductive source material: pure, alloys, compacted alloys, mixed materials, oxides and other combinations.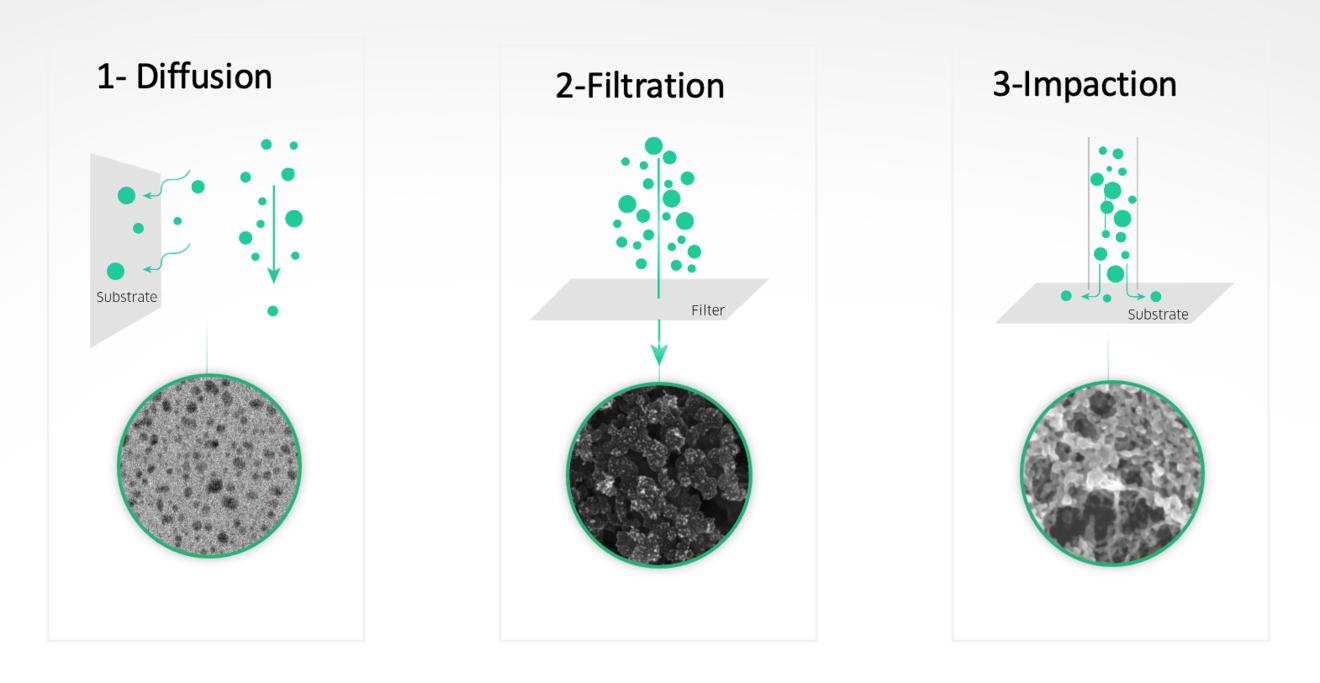 TECHNOLOGY
The spark ablation process used inside the devices is a purely physical process that only requires electricity, a carrier gas and electrode material to produce clean nanoparticles. No additional chemicals are required for the production or to stabilize the particles in the aerosol. The produced nanoparticles can be directly incorporated into the next process step or applied in a product by, for example, impaction, electrostatic precipitation or filtering. This way the unique physical properties of the nanoparticles are directly available in the product. The carrier gas can simply be recirculated, minimizing the environmental impact of the process.
VSP-A1 Diffusion Accessory
For well-dispersed nanoparticles on 2D substrates
Dispersed, unagglomerated particles
Sample ready in 1-10 minutes
From hypothesis to particle sample in less than one hour
Sample size 10x10 mm
Substrate types: e.g. (in-situ) TEM chips, Electrodes, (doped) Si chips
Production rate: 1-10 mg per hour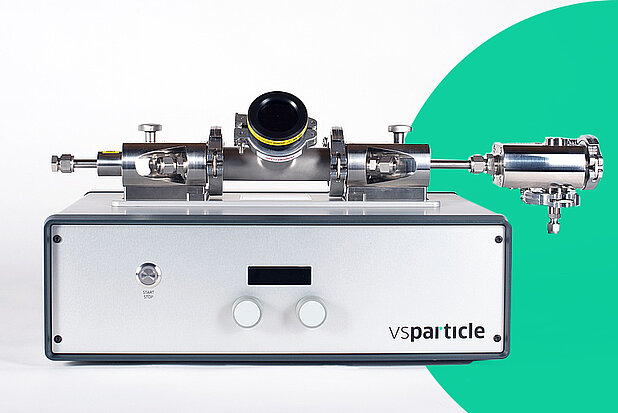 VSP-A2 Filtration Accessory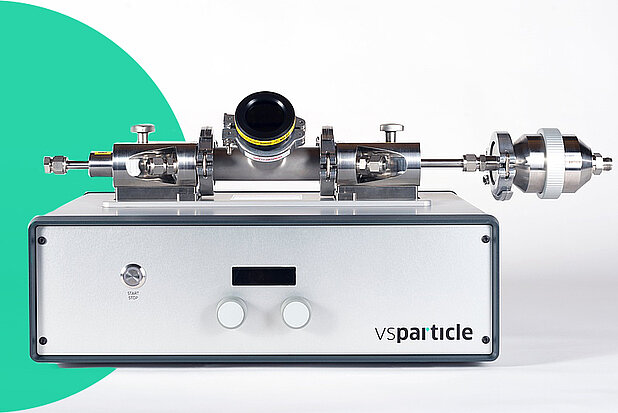 High coverage on porous substrates
Mix & match oxides and metallic nanoparticles
Collect particles with in-line filter
Bottom-up catalyst fabrication
Type of substrates: porous membranes, electrospun wires, carbon cloth
substrate size ø47 mm
VSP-A3 Impaction Accessory
Deposition of multiple layers of nanoparticles
Grow a nanoporous oxide layer
Useful as catalyst support/sensitive material
Type of substrates: glass, Si, TEM grids, MEMS chips etc
Max. deposited area: ø3 mm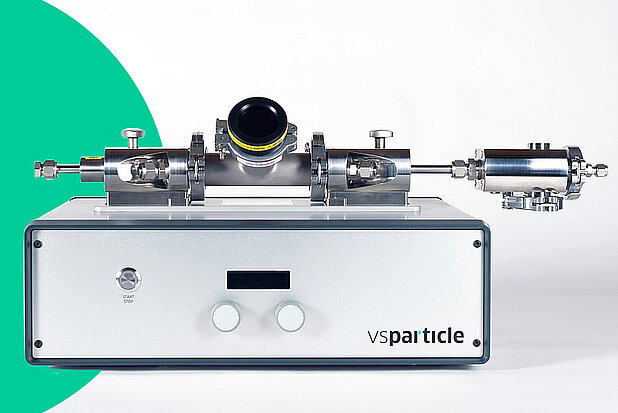 VSP-A Application Examples
In situ TEM studies: Au on C preparation
Sample preparation
Depoistion time: 30 min
Substrate: TEM grid
Material: Au electrodes
Clean, surfactant-free nanoparticles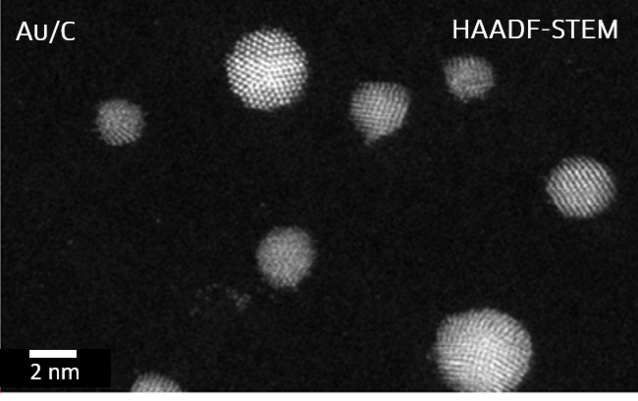 Au/Al2O3 on electrospun wires
Three easy steps
Load substrate (electrospun wires)
Deposition of support (AlOx)
Deposition of metal (Au)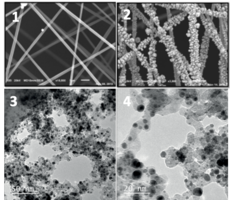 If you wish to set it up in your own lab, you can opt for buying the nanoparticle generator. It is also possible to work in our lab or let vsparticle provide you with some test samples. Just contact our sales team or complete the contact form to see which option fits your situation and research best.
As a society, we are still relying heavily on conventional fuels. One of the side-effects of using these fuels is the production of the greenhouse gas carbon dioxide or CO2. A solution to this problem could be.. read more
A collaborative effort between University of Delaware research groups leveraged tungsten-carbide nanoparticles to create a more durable, less expensive fuel cell.. read more
Sample preparation for in-situ (T)EM characterisation and measurements is still difficult and often time consuming, but now there are some technological advancements which could drastically speed up this process.. read more