VSPARTICLE​ articles, new posts, information, sharing the most up-to-date news and content based blogs.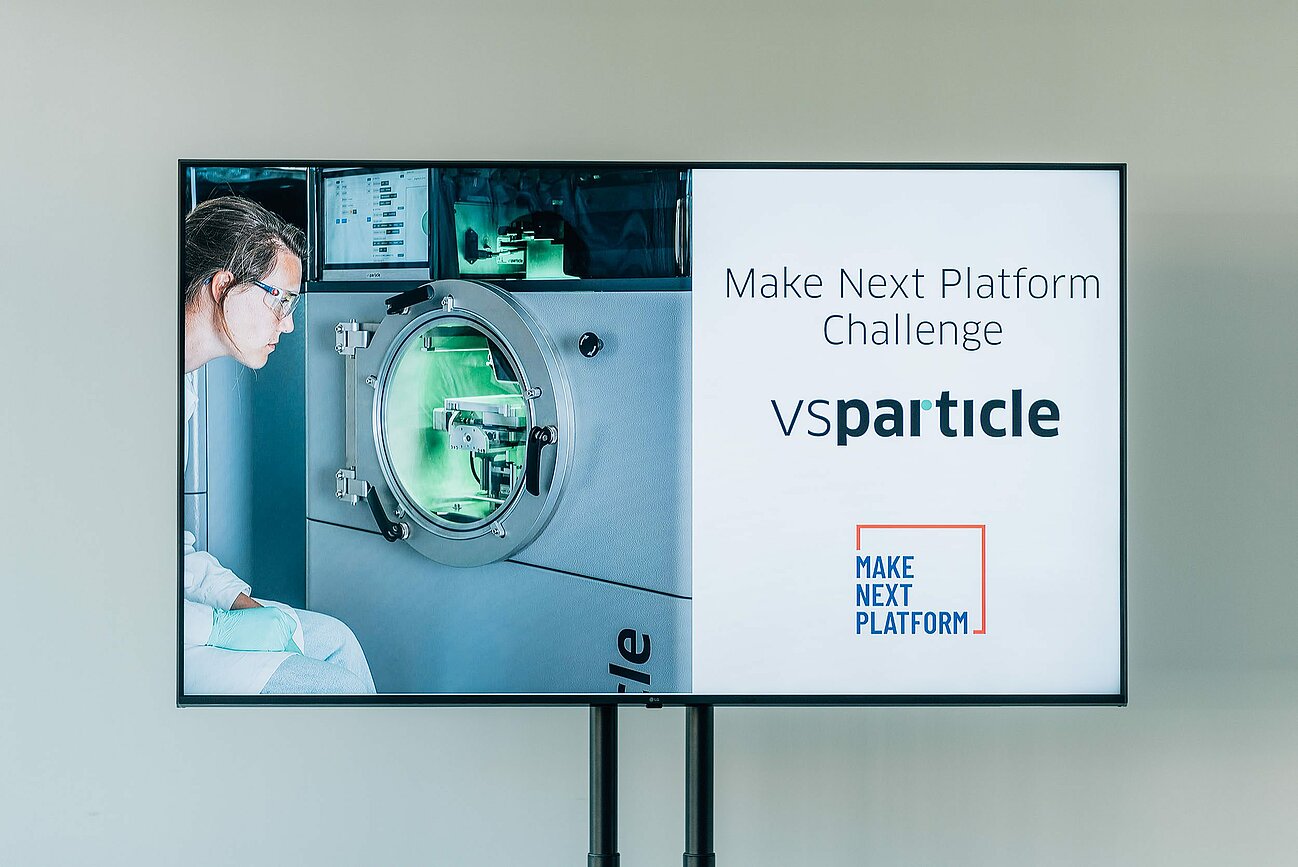 Nov 22, 2022
VSPARTICLE admitted to MNP Virtual Accelerator
VSPARTICLE was admitted to the Virtual Accelerator of Make Next Platform (MNP) on 30 September 2022 after a successful Challenge.In 2023 VSP will introduce its flagship product the VSPARTICLE Nanoprinter (VSP-P1). This new product unlocks a new material paradigm by enabling customers to print nanoparticles at the push of a button. The tool can potentially be used for many applications in lots of markets.
---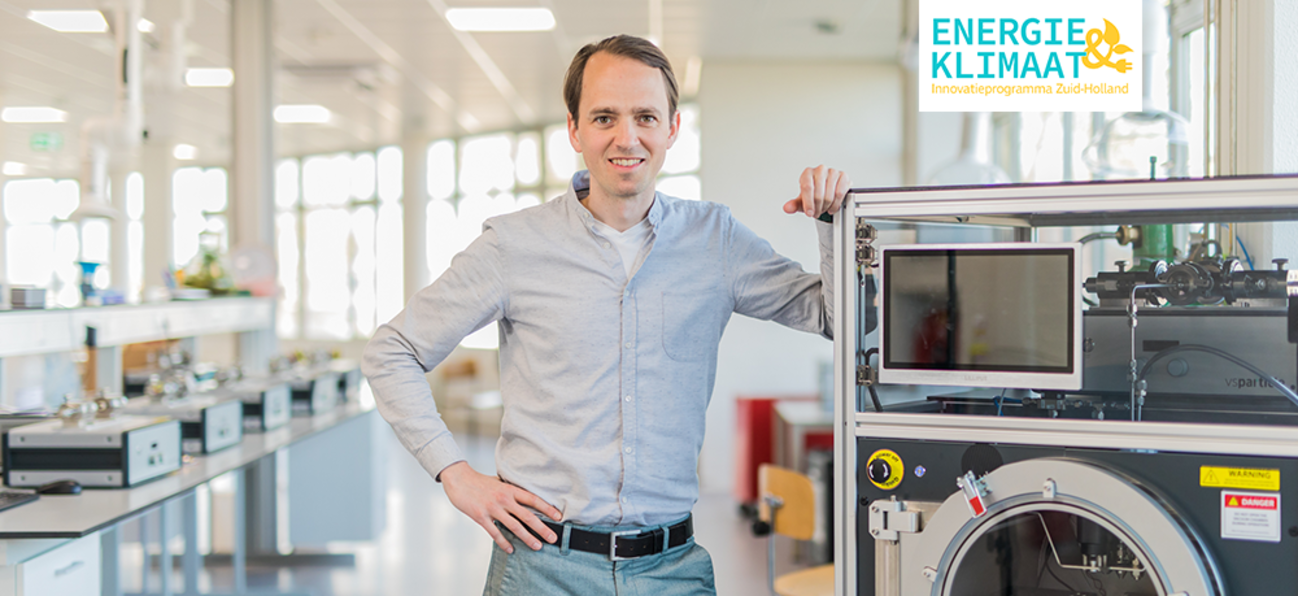 May 5, 2022
VSPARTICLE maakt opschaling waterstofproductie sneller, goedkoper en duurzamer met Nanoprinter
Groene waterstof is essentieel om de klimaatdoelen van 2050 te halen en de energietransitie te laten slagen. TU Delft-spin-off VSPARTICLE ontwikkelde een goedkoper, duurzamer en eenvoudiger productieproces voor elektro-katalytische membranen: het hart van de productie van groene waterstof. De scale-up versnelt en verduurzaamt daarmee de waterstofproductie op grote schaal, en maakt Zuid-Holland koploper in de wereldwijde waterstofeconomie. De revolutionaire technologie belooft ook in andere sectoren veel duurzame innovatie.
---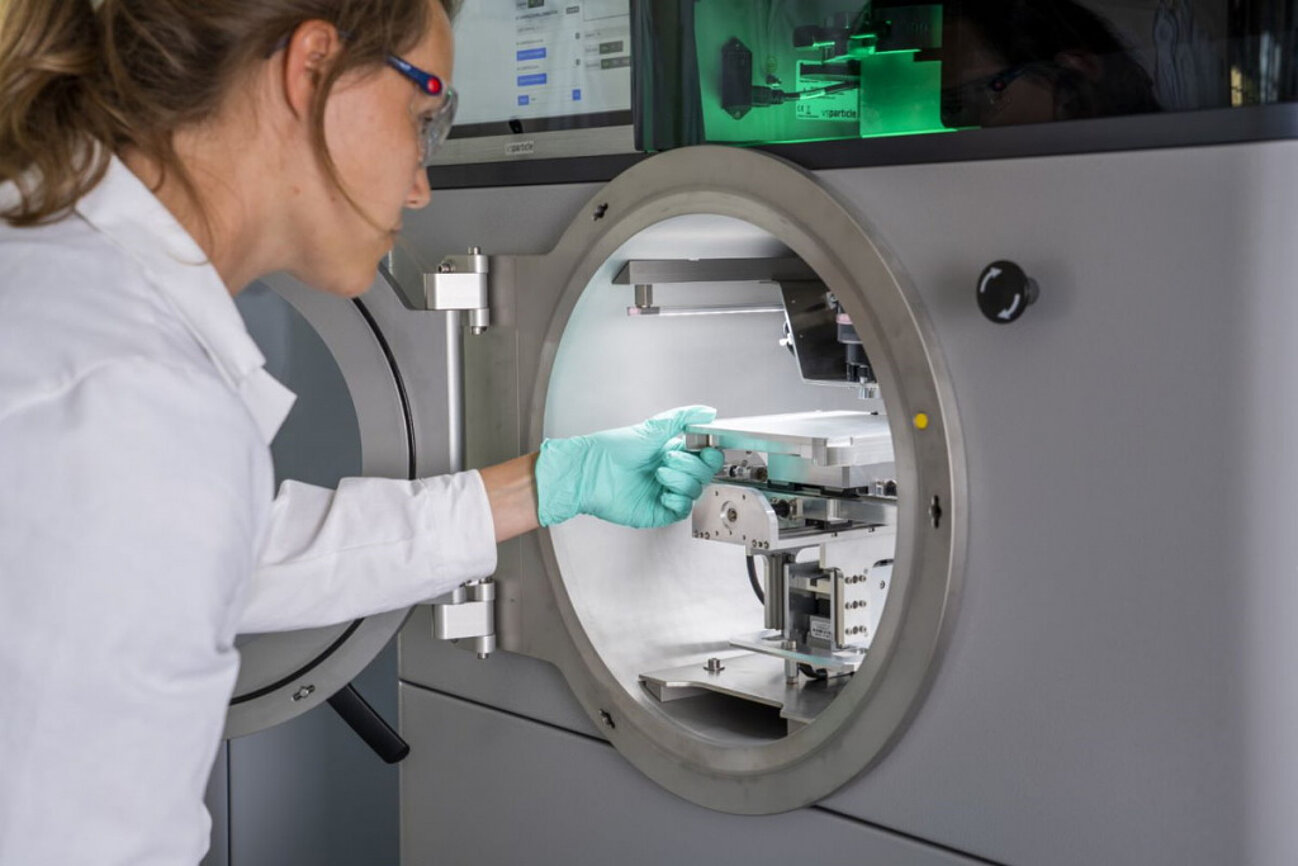 August 31, 2022
Maker Delftse deeltjesprinter richt pijlen op waterstofmarkt
De mensheid staat aan de vooravond van een paradigmaverschuiving, stelt ceo Aaike van Vugt van het jonge Delftse cleantech-bedrijf VSParticle (VSP). 'Vorige eeuw hebben we geleerd om steeds meer rekenkracht te genereren door steeds kleinere structuren op silicium te leggen. Deze eeuw gaan we structuren met vergelijkbare dimensies maken van hele andere, op maat gemaakte materialen.
---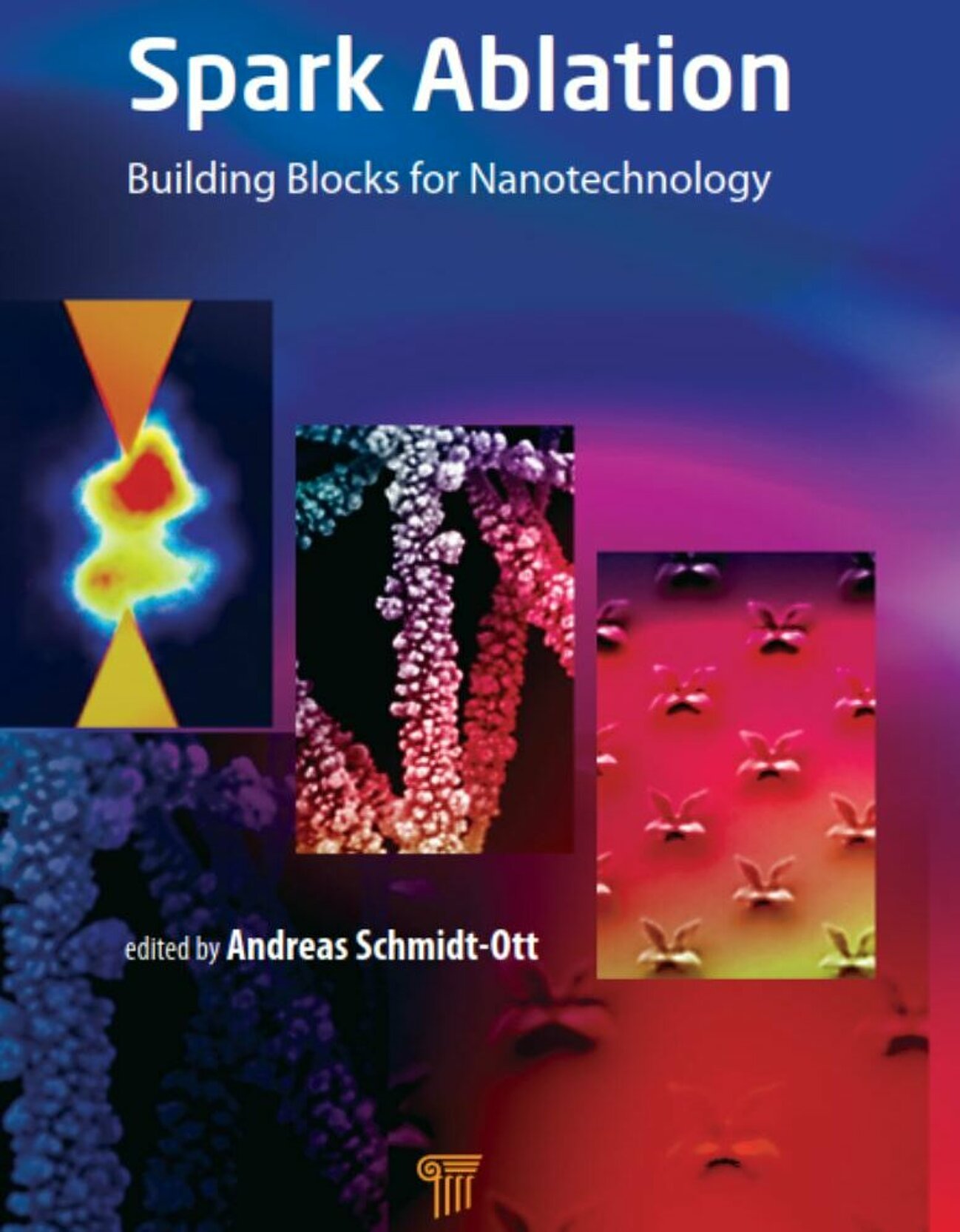 January 06, 2019
Andreas Schmidt-Ott, high-tech pioneer and co-founder of VSParticle announces the launch of the book "Spark Ablation, Building Blocks for Nanotechnology."
Spark ablation, the subject of the book, offers unprecedented flexibility regarding composition and size, opening unlimited access to novel sets of properties. These are emerging properties important in domains like energy conversion and storage, the development of durable artificial leaves converting CO2 and water into fuels and other forms of technologies involved in assuring a sustainable future. Other examples include making use of inorganic particles as catalysts, saving energy in the chemical industry, and avoiding or removing emissions that are threatening to health and climate.
---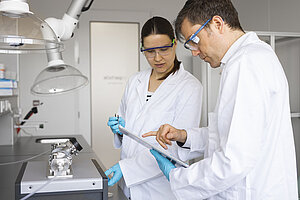 April 8, 2019
VSPARTICLE, today announced it has joined the Innovation test bed for development and production of nanomaterials for lightweight, embedded electronics (LEE BED). The program, spearheaded by the Danish Technological Institute (DTI), is funded by the EU's Horizon 2020 grant program.
---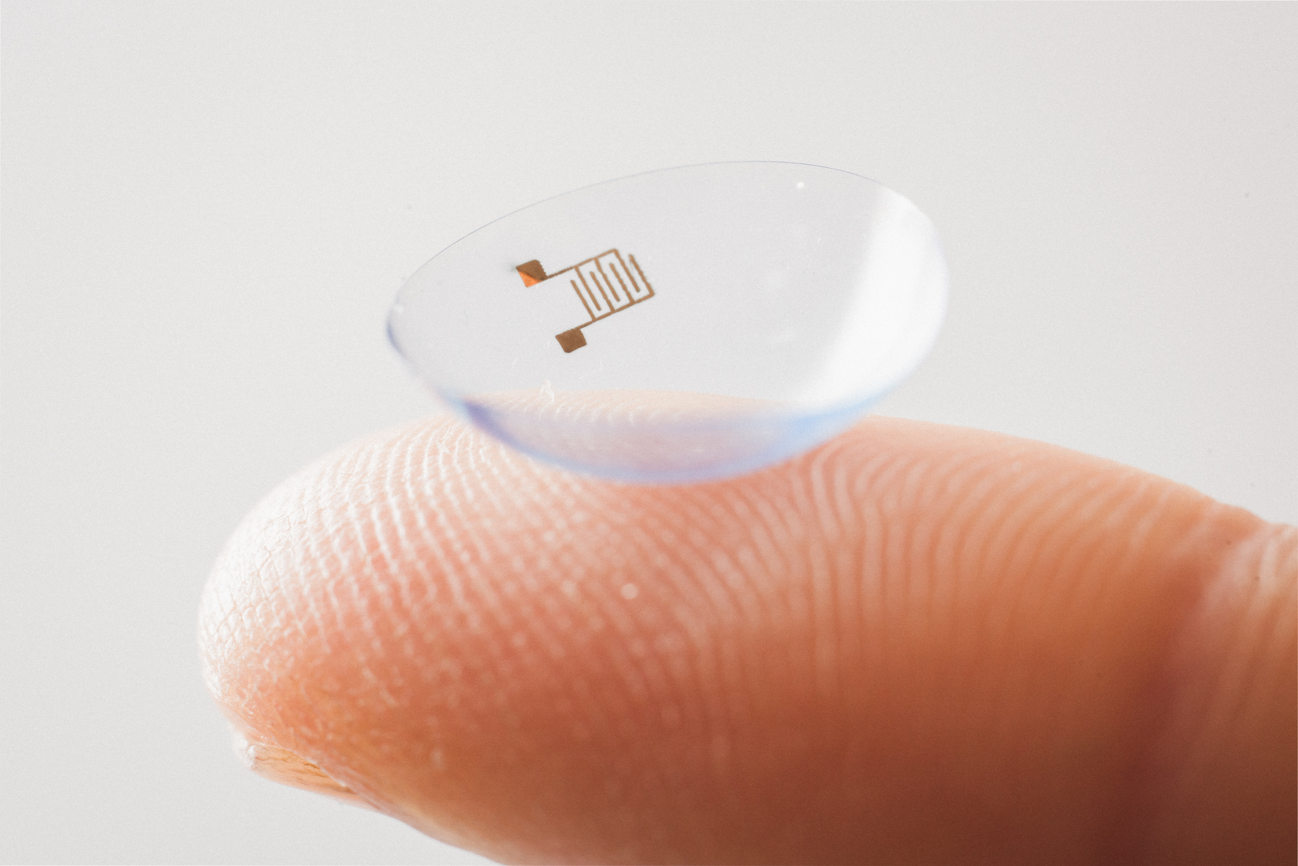 November 26, 2018
VSPARTICLE releases low-cost technology to print sensors, finally enabling Smart Contact Lenses
JUST AS GOOGLE'S VERILY ANNOUNCES IT WILL STOP ITS SMART LENS DEVELOPMENT PROJECT, THE DUTCH STARTUP RELEASES A PROMISING SENSOR PRINTING TECHNOLOGY THAT CAN FINALLY BRING A SUCCESSFUL SMART CONTACT LENS TO MARKET.
---
DUTCH NANOTECH STARTUP MAKES POSSIBLE THE INVENTION OF ENTIRELY NEW MATERIALS LEADING THE WAY TO INVENTIONS IN INDUSTRIES INCLUDING SEMICONDUCTORS, BATTERIES, SENSORS AND MORE..
Delft, February 14, 2018 - VSPARTICLE, the Delft start-up enabling a revolution in nanotechnology through their innovative machines, receives an investment from Invaco Management, the investment vehicle of Dutch off-shore entrepreneur Keesjan Cordia.
Last week, the moment had finally arrived for Delft nanotech startup VSParticle: the start of the Soft Landing Program by InnovationQuarter, Medical Delta and UC (Berkeley) CITRIS. The Program is being implemented under a MoU signed in 2016 by the above parties in the presence of Minister Jet Bussemaker.
DISRUPTIVE TECHNOLOGY OF VSPARTICLE ALLOWS RESEARCHERS TO PRODUCE NANOPARTICLES AT THE PUSH OF A BUTTON. Beijing/Delft, November 16, 2017 – Delft University of Technology spin-off VSPARTICLE enters the booming Chinese market with a radical technology that allows researchers to produce nanoparticles at the push of a button. VSPARTICLE's nanoparticle generator uses atoms, the worlds' smallest building blocks, to provide a controllable source of nanoparticles. The start-up from Delft signed a distribution agreement with Bio-Sun to make their VSP-G1 nanoparticle generator available in China.
Tuesday, February 24th, VSParticle won the STARTUP Competition. This competition is a collaboration between Delft University of Technology and MIT to encourage entrepreneurship. The winners of the competition will be fully sponsored to go to MIT for three months this summer to take part in the Global Founders' Skills Accelerator.
Pitch
The finals took place during the Entrepreneurship Forum in the Auditorium of Delft University of Technology. In front of a packed auditorium the six companies, consisting of PowerWindow, VSParticle, Atmos UAV, Samsara, Beacon en CoH co., had ninety seconds to pitch their startup and answer a few questions from the jury. A great success, according to Kyle Judah, Program Director MIT GFSA: "Students were excited, the teams performed really really well". After a short discussion by the jury, the jury chairman Theun Baller, dean of the Faculty of Mechanical, Maritime and Materials Engineering, announced the winning team. The jury selected VSParticle based on the following criteria: "Is it real Delft Technology? Is it close to market? And which team would benefit most from a stay at MIT?".
VSParticle
Aaike van Vugt and Tobias Pfeiffer are the founders of VSParticle. Having a background in Chemical Engineering at Delft University of Technology, they developed a bench top unit that enables the production and deposition of nanoparticles on a carrier in one step, removing all intermediate processes, shipping, and handling costs. For this they used a process based on spark-ablation, developed at Delft University of Technology, that reduces all process steps back to just one single process. This is ground-breaking technology that could lead to many innovations, or how Aaike put it: "We want to bring you guys the next generation of products!".
Prestigious startup-programme
De MIT Global Founders' Skills Accelerator is an annual educational programme for students of MIT and is the premier university student accelerator in the world. Each year about ten teams of MIT will be selected as well as four teams from other universities. Due to the close collaboration between Delft University of Technology and MIT, this year a team of Delft students gets the opportunity to partake in the programme. From June till September teams are being prepared for entrepreneurship and are being supported in developing their startup. During these three months teams can earn up to $20,000 by meeting monthly milestones. In the beginning of September the teams will present their startup to American investors during Demo Day to secure enough investment for a successful start of their company.
Selection
At the beginning of February a selection of the applicants for the STARTUP Competitionpitched in front of a jury during the semi-finals. Five teams were then selected to pitch at the finals. The winners of the course 'Turning Technology into Business' became the sixth candidate this year.
Entrepreneurship Forum
The Entrepreneurship Forum is an event organised by YES!Delft Students to which around a thousand students attend yearly. At this event founders and CEO's of successful companies share their stories with students and in between their presentations the finalists of STARTUP pitch. In this way an interesting mix forms of lectures from professionals on the one hand and pitches of young talent on the other hand.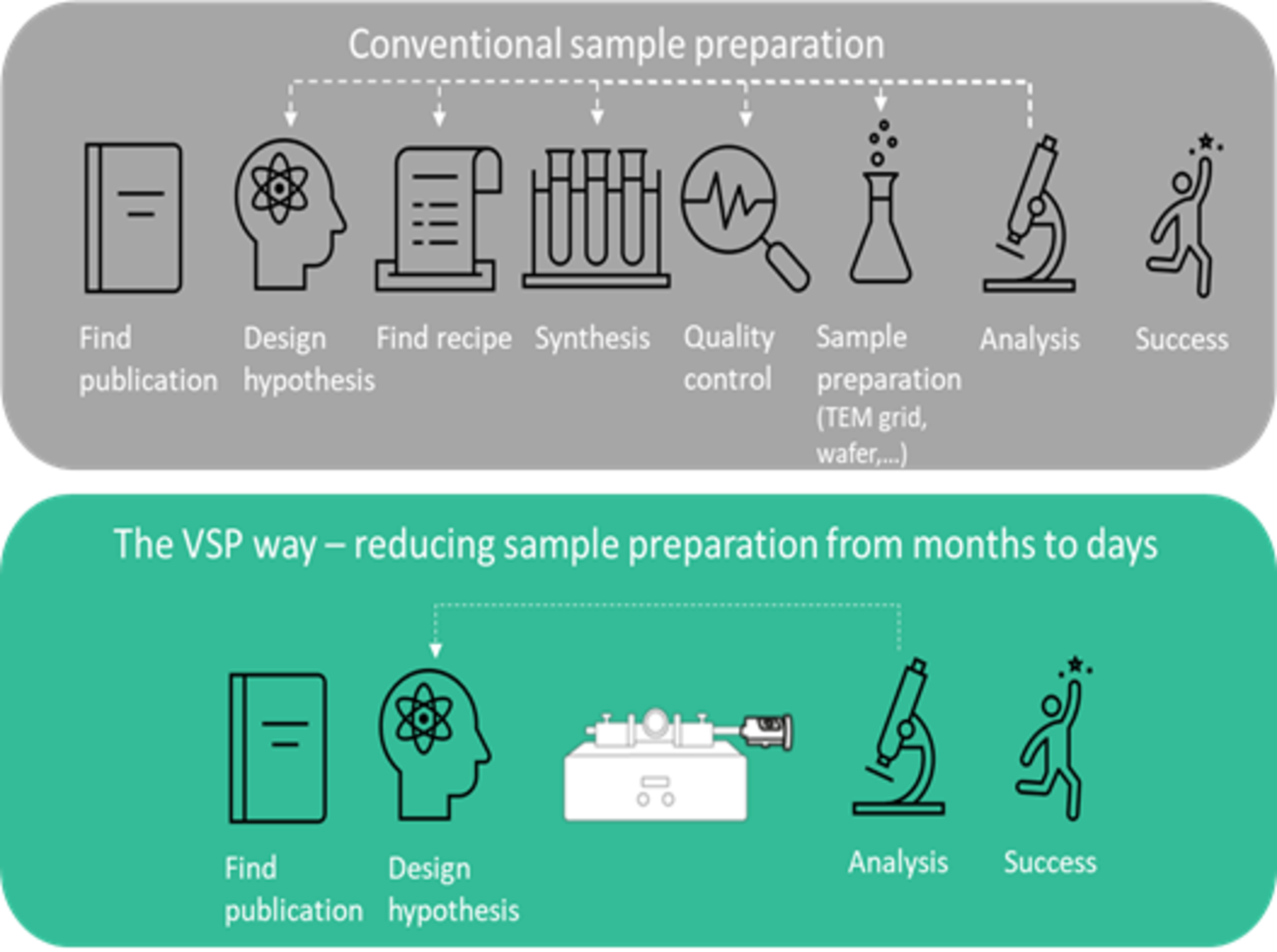 19 January 2021
VSPARTICLE addresses the challenges by offering a fully automated nanomaterial fabrication process based purely on a physical process. Our approach is radically different from the state-of-the-art and it is based on a patented technology called Spark Ablation. The cornerstone of our technology is the VSP-G1- Nanoparticle Generator.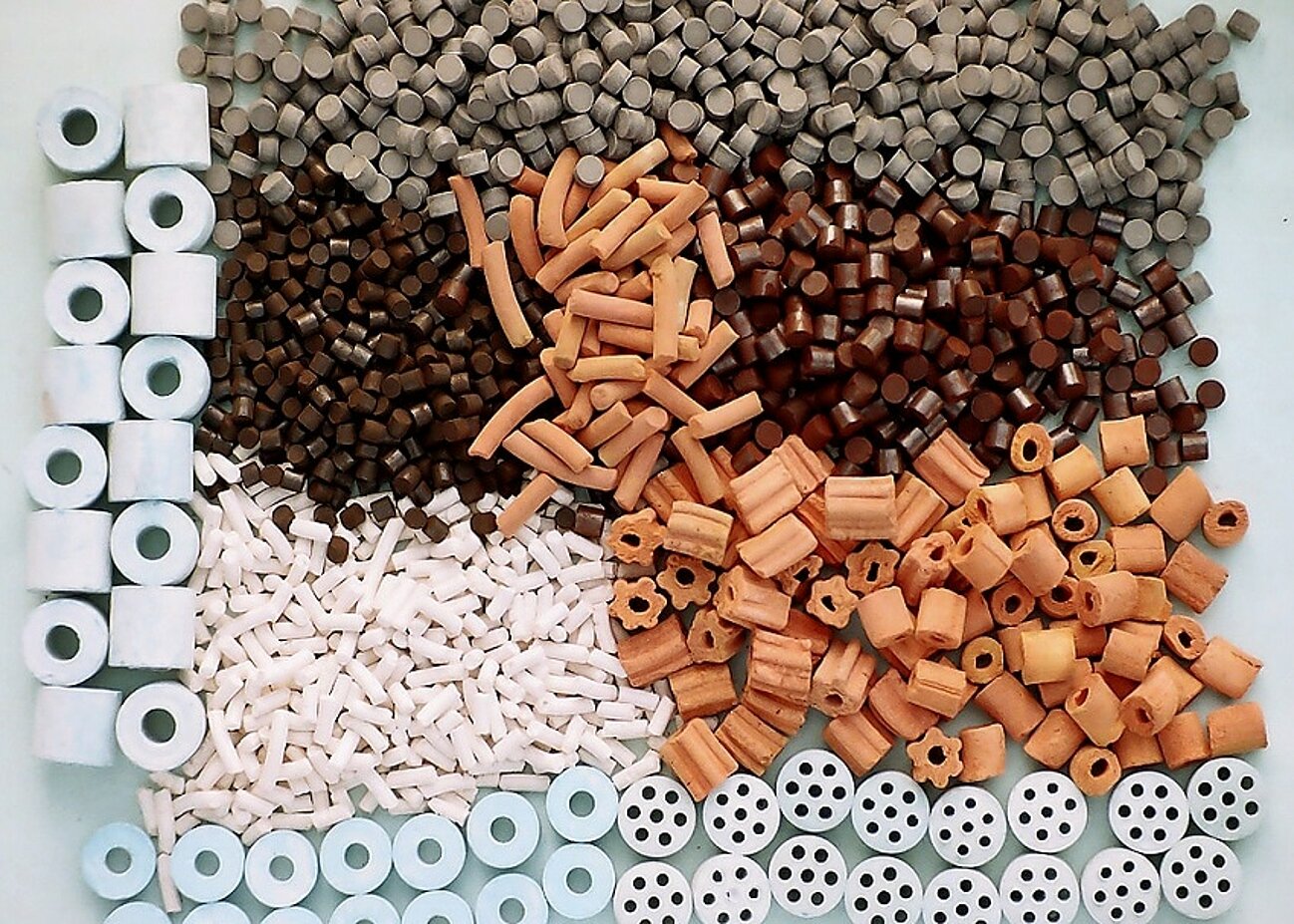 2 September 2019
Heterogeneous catalysis is at the nucleus of modern energy and chemical industries, a process in which a gas- or liquid-phase reaction is performed over a solid catalyst. Evidenced by revenue that reaches the trillions of dollars per year.To reduce our footprint on the earth and enter a new era where advances in technology are used to achieve this, conventional techniques processes that are typically more than fifty years old should be carefully reviewed.
By Maurits Boeije, Material Scientist
---
11 June 2019
How could we substitute critical metals that are needed for a renewable energy system?
---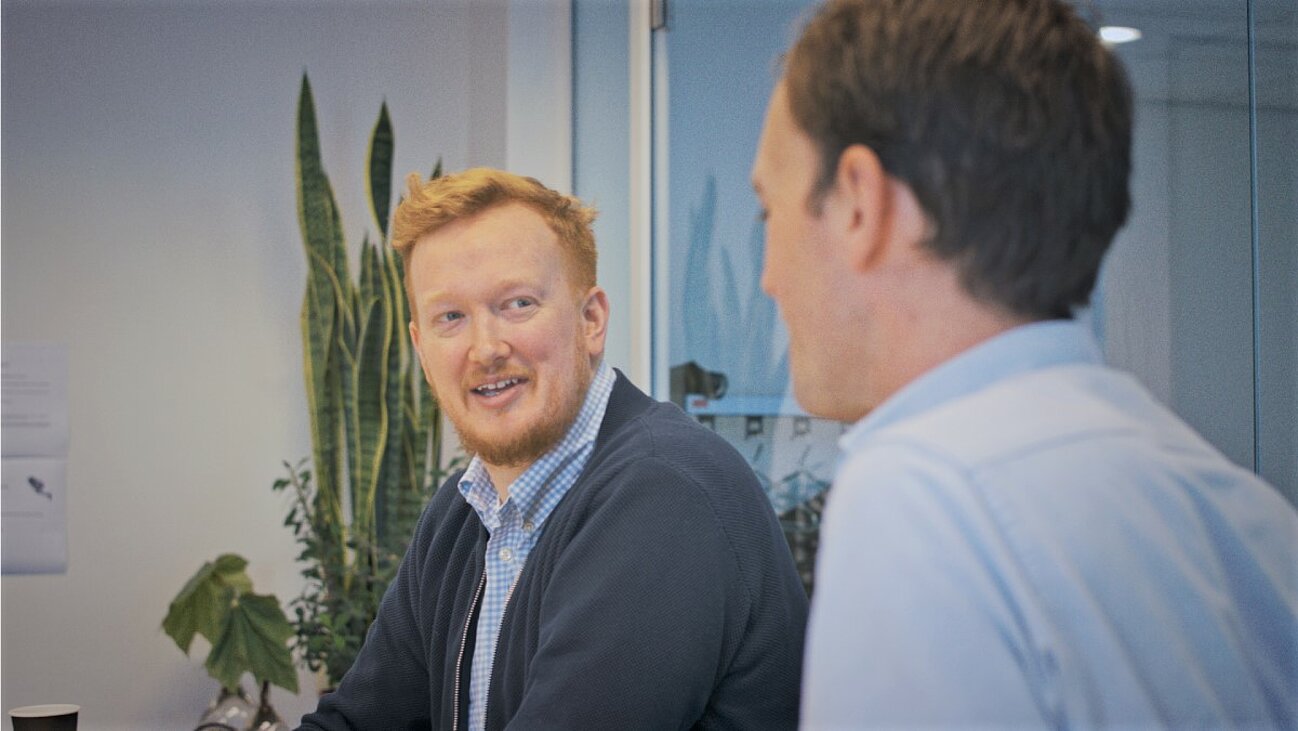 20 March 2019
As an associate professor in the Department of Chemical Engineering at TU Delft, Smith has many interests, but he has chosen to turn his focus to slowing down climate change, primarily by enabling energy transition that is centered on renewables.
---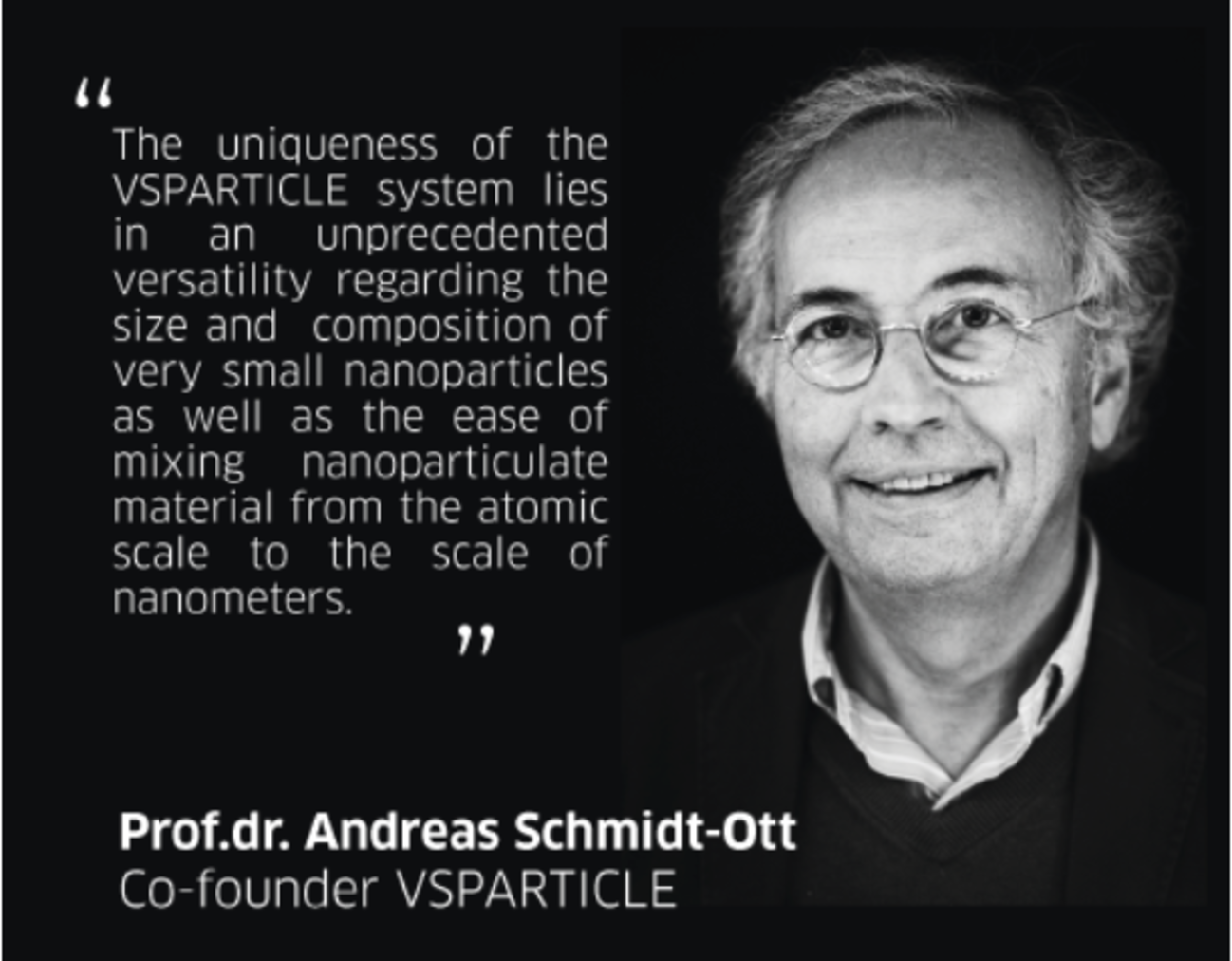 05 November 2018
Nanotech pioneer, ANDREAS SCHMIDT-OTT, discusses their EVOLUTION and the PRODUCTION of BUILDING BLOCKS FOR NANOTECHNOLOGY FROM THE GAS PHASE.
---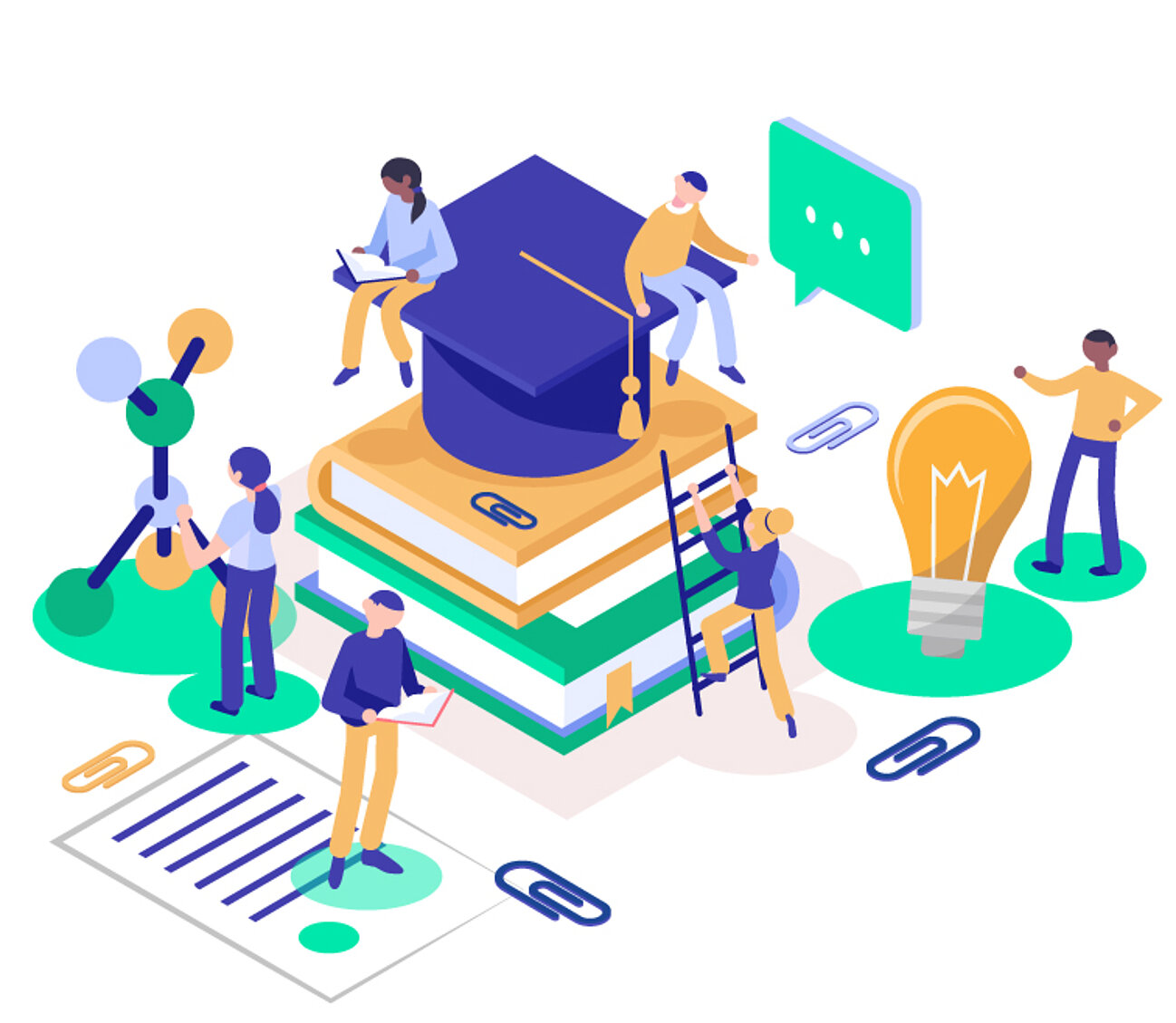 07 March 2019
Do you need to write a research proposal, but have no idea where to start?
---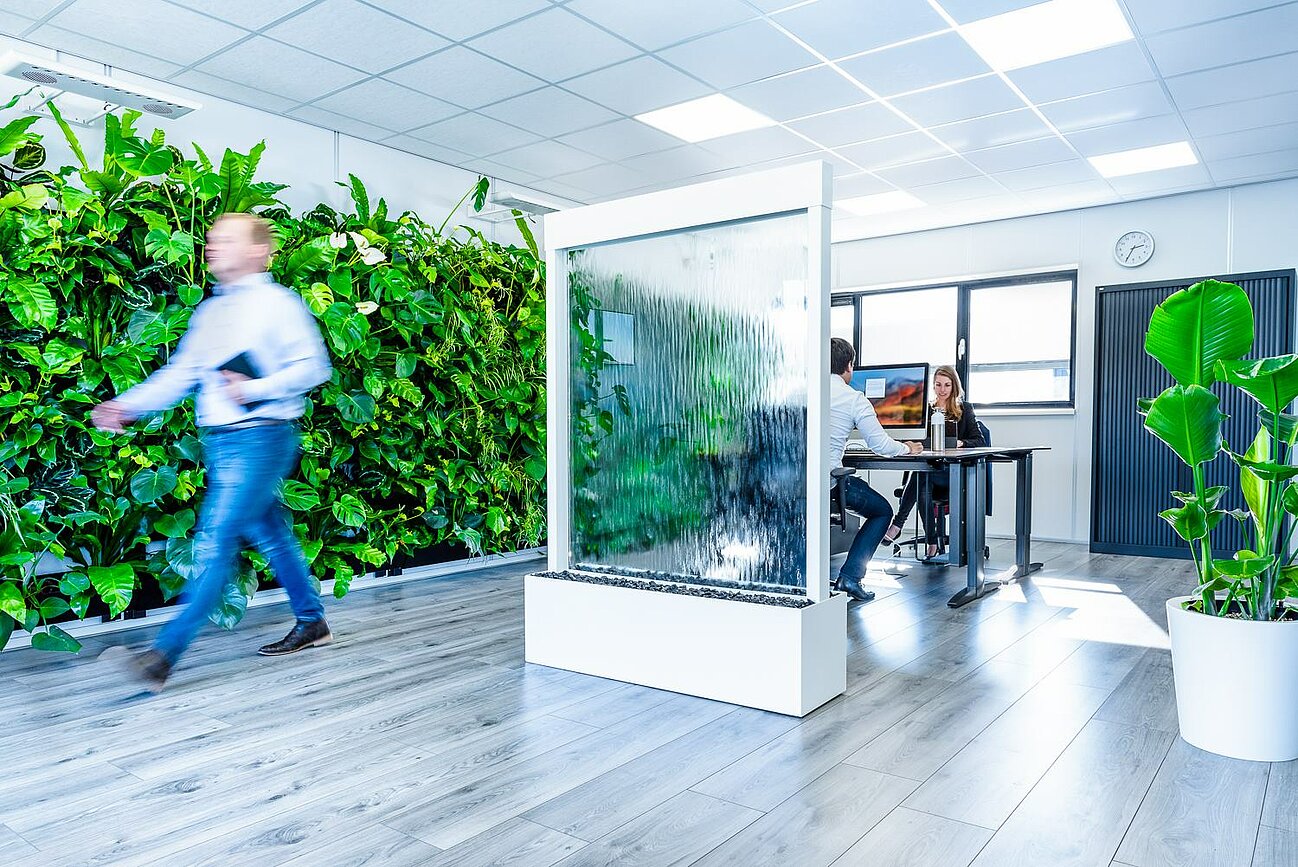 07 March 2019
One of VSPARTICLE's biggest technology goals is to help make the world a more sustainable and environmentally friendly place.
---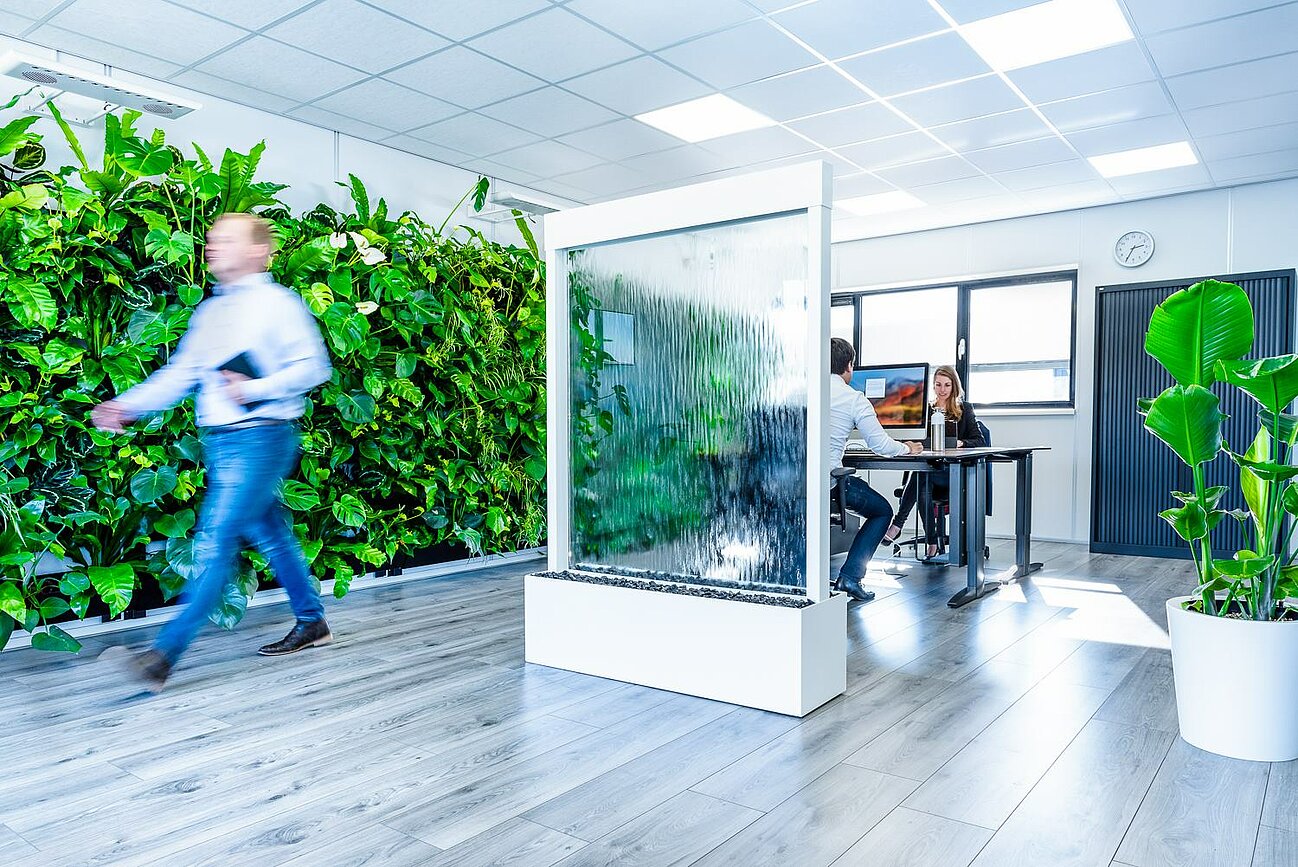 25 March 2019
IT'S ALREADY BEING USED TO HELP RESTORE AND PRESERVE PAINTINGS, BUT THE SCIENCE CAN ALSO BE USED TO KEEP A MUSEUM'S STORES OF METALLIC ARTIFACTS FROM DECOMPOSING OVER TIME
---
Distinct ice patterns on solid surfaces with various wettabilities
---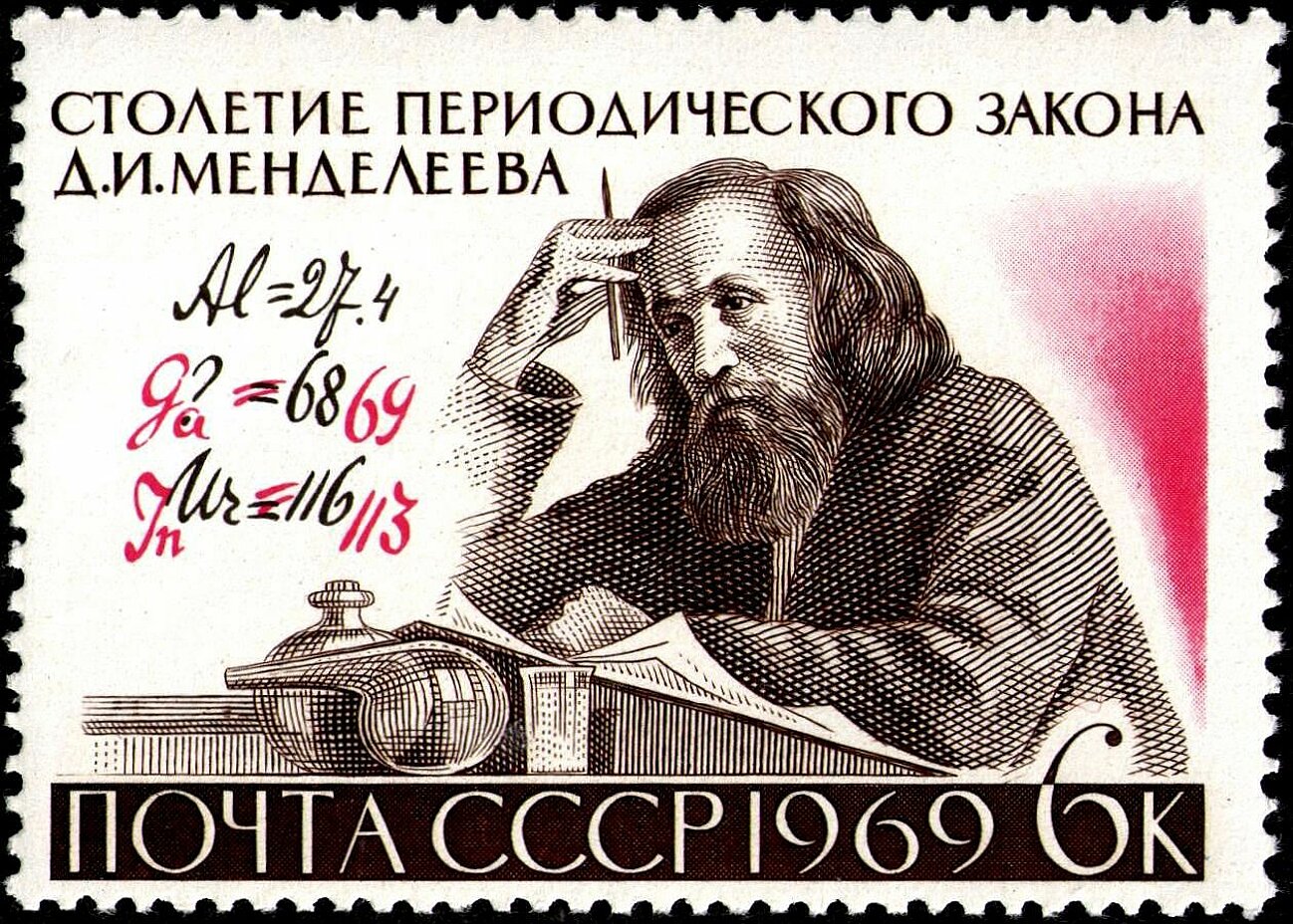 24 January 2019
One Hundred and Fifty Years on, the Table Continues to Grow and Inspire, but the Real Opportunities Will Be Found at the nanoscale