Reducing sample preparation from months to days
At  the  push of a button, in  an  easy, safe and reproducible way.   
Nanoscale offers a whole new range of possibilities for the discovery of new materials with improved properties. Until today, wet chemical synthesis methods have been widely used for the preparation of such materials and they are considered very promising techniques towards high yields. However, most of wet chemical synthesis routes require a lot of time and effort. Moving from the design hypothesis to the characterization of the produced sample requires a lot of steps, iterations and waiting time.
VSPARTICLE offers a solution to those exact problems, enabling researchers to work faster and move from design hypothesis to characterization within days.
What used to take months of complex material development work can now, with the help of VSPARTICLE technology, be done in days.  
We enable researchers and industry to work with cutting-edge production and processing tools for nanoparticles and nanomaterials.
We develop cost-effective novel technologies for a broad range of applications.
Enabling researchers to screen millions of new catalysts in the next decade
Discovery of new catalysts in an automated, flexible and predictable way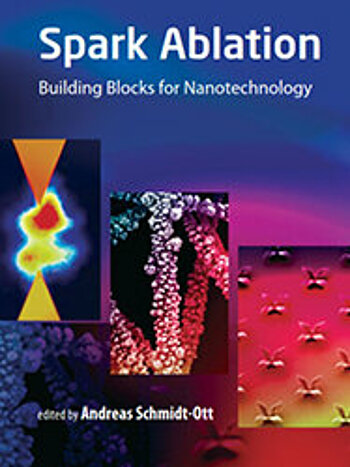 Andreas Schmidt-Ott, high-tech pioneer and co-founder of VSParticle announces the launch of the book "Spark Ablation, Building Blocks for Nanotechnology."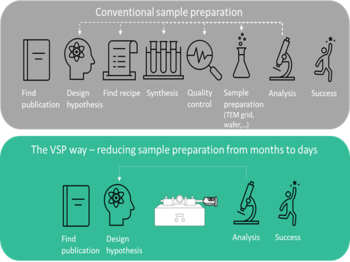 How to speed up your research and move from design hypothesis to characterization within days