Open Call for new applications in printed electronics, catalysis, and advanced materials
We at VSPARTICLE like a good challenge! Our drive to make nanomaterial discoveries automated and scalable has led to the development of our latest tool the VSP-P1 Nanostructured Material Printer (VSP-P1).
Today, we would like to challenge you instead! We would like you to think of novel materials for innovative applications that could be developed and created with the use of the VSP-P1 Nanostructured Material Printer. You provide the material inspiration, we assess its feasibility with our technology and if the idea matches the selection criteria, we will provide you with the opportunity to develop your innovative material at the push of a button, using the VSP-P1.
We enable researchers and industry to work with cutting-edge production and processing tools for nanoparticles and nanomaterials.
We develop cost-effective novel technologies for a broad range of applications.
Join LEE-BED-H2020, June 17, 2021 at 13:00 (CET) for a free and interactive event with the leading experts within printed and embedded electronics in Europe.
At the event, they will explain how LEE-BED works and how you and your company can enter the competition to get free access to LEE-BED phase one service package.
Experts from all over Europe will participate in this event and you will have the opportunity to speak to them through virtual space sessions.
Companies, that are already using LEE-BED services, will also give talks about how they have benefited from the One-Stop-Shop that LEE-BED offers.
Enabling researchers to screen millions of new catalysts in the next decade
Discovery of new catalysts in an automated, flexible and predictable way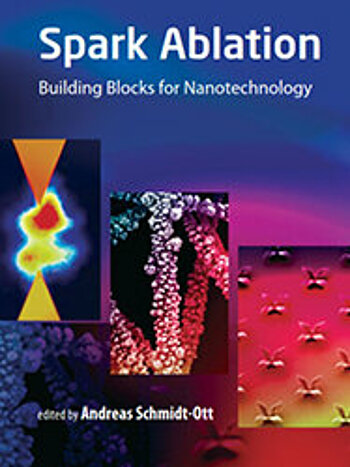 Andreas Schmidt-Ott, high-tech pioneer and co-founder of VSParticle announces the launch of the book "Spark Ablation, Building Blocks for Nanotechnology."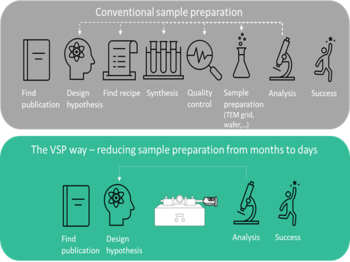 How to speed up your research and move from design hypothesis to characterization within days