Building Blocks for Nanotechnology from Spark Ablation Webinar
March  11th, 2021 
@ 10:00 CET (17:00 Beijing Time, 18:00 Japan Standard Time)   
Many materials and devices exploiting size effects occurring below 20 nm are expected to lead to important innovations in the near future. These are emerging in important domains like energy conversion and storage, catalysis, and chemical sensors. For all these applications, the capability of mixing "anything with anything" on the nanoscale or on the atomic scale (e.g. high entropy alloys) constitutes a wealth of new properties tunable by size, composition and structure. Spark ablation offers an unprecedented flexibility regarding composition and size.
The webinar deals with spark ablation as a source of nanoparticulate building blocks smaller than 20 nm in diameter. The principle of spark ablation will be explained and examples of applications of this research instrument and scalable method will be given.
Register here to join our discussion
We enable researchers and industry to work with cutting-edge production and processing tools for nanoparticles and nanomaterials.
We develop cost-effective novel technologies for a broad range of applications.
Enabling researchers to screen millions of new catalysts in the next decade
Discovery of new catalysts in an automated, flexible and predictable way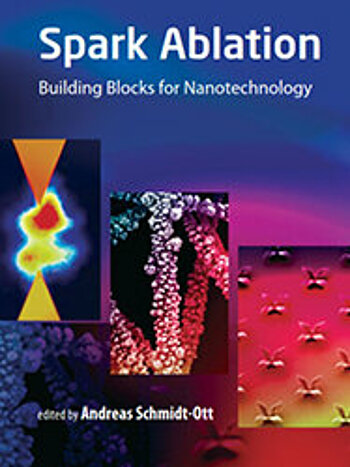 Andreas Schmidt-Ott, high-tech pioneer and co-founder of VSParticle announces the launch of the book "Spark Ablation, Building Blocks for Nanotechnology."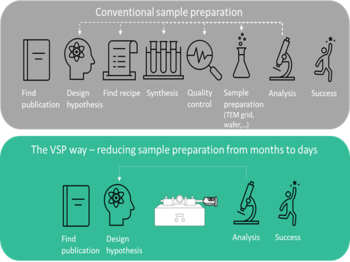 How to speed up your research and move from design hypothesis to characterization within days