A paradigm shift in Electrocatalyst synthesis - Webinar 
Join us for a free webinar and a live presentation on October 8th, 2020  @ 10:00 CEST (16:00 Beijing Time, 17:00 Japan Standard Time) .
The webinar 'A paradigm shift in electrocatalyst synthesis', presented by our Application Specialist dr.ir. Wilbert Vrijburg will showcase the flexibility of our technology and how its adoption can simplify the preparation of model electrocatalysts and accelerate the discovery novel electrocatalyst compositions.
We enable researchers and industry to work with cutting-edge production and processing tools for nanoparticles and nanomaterials.
We develop cost-effective novel technologies for a broad range of applications.
Developing new and more re efficient electrocatalysts is an essential step to securing a sustainable future powered by clean and renewable energy. However, while classical heterogeneous catalysts owe their widespread industrial adoption to over 150 years of research and incremental improvements, electrocatalysis has only recently become a rapidly growing field and is the focus of an increasing number of pioneering research groups. There is therefore an urgent need to screen a vast array of potential material compositions to obtain novel electrocatalysts that are highly active, stable, cheap and industrially scalable.
VSPARTICLE's spark ablation technology offers a versatile method to rapidly produce a wide range of model electrocatalysts. Learn more about our solution in the upcoming session.
Thursday October  8th, 2020  
  @ 10:00 CEST (16:00 Beijing Time, 17:00 Japan Standard Time) 
Please fill in the form to  join our webinar
Enabling researchers to screen millions of new catalysts in the next decade
Discovery of new catalysts in an automated, flexible and predictable way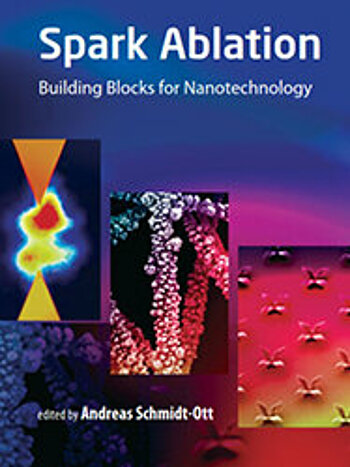 Andreas Schmidt-Ott, high-tech pioneer and co-founder of VSParticle announces the launch of the book "Spark Ablation, Building Blocks for Nanotechnology."