VSPARTICLE CREATES NEW NANOMATERIALS WITH THE PUSH OF A BUTTON
DUTCH NANOTECH STARTUP MAKES POSSIBLE THE INVENTION OF ENTIRELY NEW MATERIALS LEADING THE WAY TO INVENTIONS IN INDUSTRIES INCLUDING SEMICONDUCTORS, BATTERIES, SENSORS AND MORE.
Delft, The Netherlands, October 15, 2018 – VSPARTICLE, today announced the launch of its Nanoparticle Generator. With the push of a button, the groundbreaking machine and its technology make possible the development of completely new materials, products and processes in a variety of industries like semiconductors, batteries and sensors.

VSPARTICLE's technology is unique in that it works on a scale of zero to 20 nanometers and can create, and also print, materials with quantum properties enabling users to play with the possibilities and to invent entirely new materials or discover new applications. Examples include: phone sensors that measure air quality, tiny solar panels for device charging, phone batteries that never run out or even, the enabling of hydrogen cars.

"We are extremely enthusiastic about the launch of our technology. It signals a revolution in the field of nanotech and material innovation within numerous industries and also plays a role in helping the circular economy succeed," said Aaike van Vugt, CEO of VSPARTICLE

The university spinout, VSPARTICLE, makes machines that produce nanoparticles in the crucially important amounts and sizes, which competing solutions cannot produce. These particles serve as the foundation for new materials and products. What's even more remarkable: it's all possible with the simple push of a button. With the launch of its 3D Nanoprinter in early 2019, it will make the printing of materials with nanoparticle properties just as simple and effective.



iPhone Out of Thin Air?
VSPARTICLE's revolutionary system will drastically change the production process in industries like electronics. One day, their machines could even help a company like Apple to produce components for an iPhone without ever leaving Cupertino. In the nearer future, it makes possible the uses of fewer natural resources, by optimizing the properties of different elements, sort of like being able to squeeze all the toothpaste out of an element's tube. It can even enable the printing of entirely new versions of elements that can improve on existing ones to come up with totally different, and better, functionality and can one day help to create more viable renewable energy sources.


Dutch Roots
The company was spun out of leading Dutch university, TU Delft, by professor Andreas Schmidt-Ott, scientist Tobias Pfeiffer and former student, Van Vugt in 2014. The entrepreneurs spent the first two years, improving and simplifying the technology to make it easy enough to get results with the push of a button. Many believe the potential for VSPARTICLE's technology is enormous.
"The technology that VSPARTICLE has developed has the potential to literally change the world. Every investor is looking for that special company that can actually have a real impact. VSPARTICLE is that company," says Kees Jan Cordia, investor with Invaco, which seed funded the company in 2017.
According to Willem van den Berg, managing partner of Value Creation Capital an investor in high tech and IT with TechNano Fund and the Security of Things Fund: "VSPARTICLE is an interesting investment with a strong technological edge, beautiful products (3D Nanoprinter) and great market opportunities."


About the Company
VSPARTICLE is a Dutch nanotechnology company that provides research and industry with the tools to manufacture nanoparticles and nanostructured materials. Since 2014, the company helps scientists and industry leaders to drastically reduce the development time of new materials and products, by making it as easy as pushing a button. VSPARTICLE is a privately funded company by investors who see untapped potential in the company, especially for applications in semiconductors, sensors, catalysis, healthcare, batteries, fuel cells and pv. The company currently employs 20 people at its headquarters in Delft, and has an international distribution network in the USA, Europe and Asia. (www.vsparticle.com)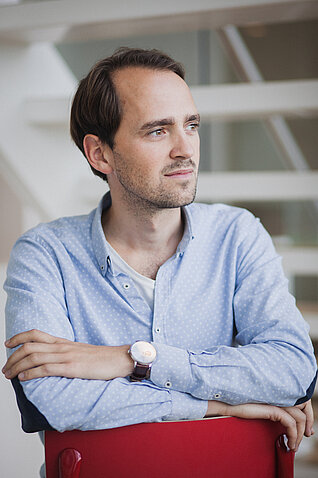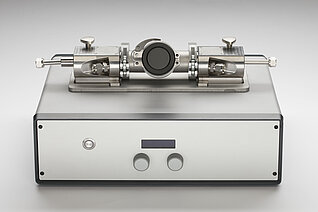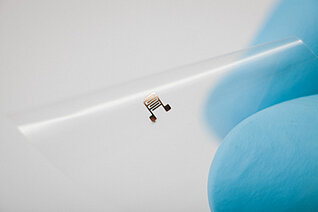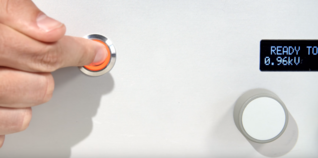 PR CONTACTS
Sara Palmbush
+31 (0)613014345
Vincent Laban - CFO
+31 (0)6 19 301 486
Eva Rennen - Sustainability Strategist and Designer
+31 (0)88 308 04 17