The VSP-G1 nanoparticle generator
the standard in nanoparticle generation
A table-top, user-friendly nanoparticle generator that is the basis of all VSPARTICLE products. With the VSP-G1, a stable and clean flow of well-defined pure nanoparticles can be generated, without the use of precursors and surfactants. Producing the desired particles becomes as easy as pushing a button.
aerodynamic size
0-300nm
particle size:
0-20nm
any (semi) conductive material
based on Spark Ablation Technology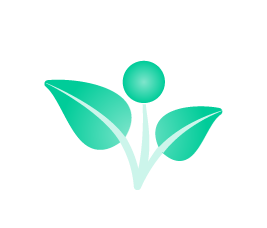 clean process: no surfactants or precursors
Material versatility is key to prepare model catalyst samples, VSPARTICLE's technology enables you to change the material easy and fast thanks to the use of electrodes. This allows the creation of particles of bi-metals, nano-alloys or materials that are immiscible in bulk state. Source material is supplied in the form of electrodes. The electrodes work with a click system, making it easy and quick to switch materials.
"For our research in the safety of airborne nanomaterials, VSPARTICLE's VSP-G1 enables us to generate very small particles. We use this both as a reference method, as well as for our research into the distribution of very small nanoparticles in the body after inhalation"
Flemming Cassee - RIVM
"The VSPARTICLE tools enable you to combine different materials together on any substrate, changing their functionalities. At the Smith Solar Lab, we have used VSPARTICLE's machine in different ways, because you can make nanoparticles of different sizes and compositions. They have different optical properties, so you can actually tune which part of the solar light is absorbed by pushing a button. Which is something we have not been able to find in any other technology"
Wilson Smith - Smith Solar Lab TU Delft
"The sample preparation is applicable for a wide range of materials as well as metal nanoparticle sizes. This ensures that valuable time on TEM machines is well used. In addition, tuning particle size with settings prior to deposition allows us to study the size dependency of the metal nanoparticles for a given catalytic reaction. In total, it takes less than an hour to make a sample and the same MEMS devices can be used."
Charlotte Vogt - Debye Institute. University of Utrecht
"The purely physical mechanisms resulting in the formation of particles without chemical reactions leads to pure aerosols that are ideal for the use as model particles for different studies. Furthermore, compared to other aerosol synthesis methods, the spark ablation and especially, the VSP-G1 nanoparticle generator, results in a stable and defined production even over longer time spans, which is important to draw meaningful conclusions."
Weber group - Institute of Particle Technology, Clausthal
"..making such new materials is challenging for us because very often we need to actually use very difficult chemical synthesis methods and we also produce a lot of unwanted chemical waste then. By using the nanoparticle generator (VSP-G1) and the size selector (VSP-S1) we can now actually just press a button and make these materials without producing any chemical waste so this makes our experiments much easier."
Iris ten Have - Bert Weckhuysen Group, University of Utrecht
Testimonial Flemming

Testimonial Wilson

testimonial Charlotte

Weber quote

Iris - Weckhuysen Group
Previous
Next
With the VSP-G1 you can use any kind of (semi)conductive material for your nanoparticles and use argon, nitrogen or air as a carrier gas.The VSP-G1 uses two electrodes as base material to generate sub 20 nm particles. All solid (semi)conductive materials that can be processed into electrodes can be used in this device.
User friendly and safe-by-design
Nanoparticles at the push of a button
Spark ablation technology is a physics based process, generating pure particles in a very controlled setting, without the use of chemicals. Our co-founder Andreas Schmidtt-Ott invented the technology in 1988 and was then developed into an easy to use device. The spark ablation process used inside the VSP-G1 is a purely physical process that only requires electricity, a carrier gas and electrode material to produce clean nanoparticles. No additional chemicals are required for the production or to stabilize the particles in the aerosol. The produced nanoparticles can be directly incorporated into the next process step or applied in a product by, for example, impaction, electrostatic precipitation or filtering. This way the unique physical properties of the nanoparticles are directly available in the product. The carrier gas can simply be recirculated, minimizing the environmental impact of the process.
Modular system
easily connect the VSP-G1 to VSP deposition modules
The VSP-G1 Metal Aerosol Generator has bench-top dimensions and is designed to fit most lab-tables and fume hoods. If you wish to set it up in your own lab, you can opt for either buying or leasing the nanoparticle generator. It is also possible to work in our lab or let vsparticle provide you with some test samples. Just contact our sales team or complete the contact form to see which option fits your situation and research best.