How are we going to solve this challenge?
Substitution is one of the proposed solutions for solving the problem of supply & demand of metals. Substitution can be done in roughly two ways: redesigning the product so the material is made redundant or replacing a material with another material with the same properties. Every substitution challenge would benefit from the creative input of both material scientists and product designers.

Oops, an error occurred! Code: 202312081802309d06cf72

By Eva Rennen, Sustainable Strategy and Design

The world is developing rapidly, and the demand for materials is growing with it. Metals are a big part of the demand, as we need them to build new cities, infrastructure and renewable energy systems. This proposes challenges in being able to provide the quantities needed, without endangering environmental quality. Acquiring metals from natural resources will require increasing efforts and most of the operational mines are in countries outside of Europe.

How could we substitute critical metals that are needed for a renewable energy system? Metabolic, Copper8 and the Institute for Environmental Sciences Leiden wrote a report on the metal demand for the energy transition in the Netherlands. You can read it here (both in English and Dutch)

The report explains the increase of metal demand in the Netherlands for products such as solar panels and wind turbines. If we were to reach our renewable energy target in 2030 and we would continue the production rate, we would need ~2% of the global amount of Neodymium for example, just for the solar panels and wind turbines. If the rest of the world develops their renewable energy demand in a similar pace, there will be a serious shortage.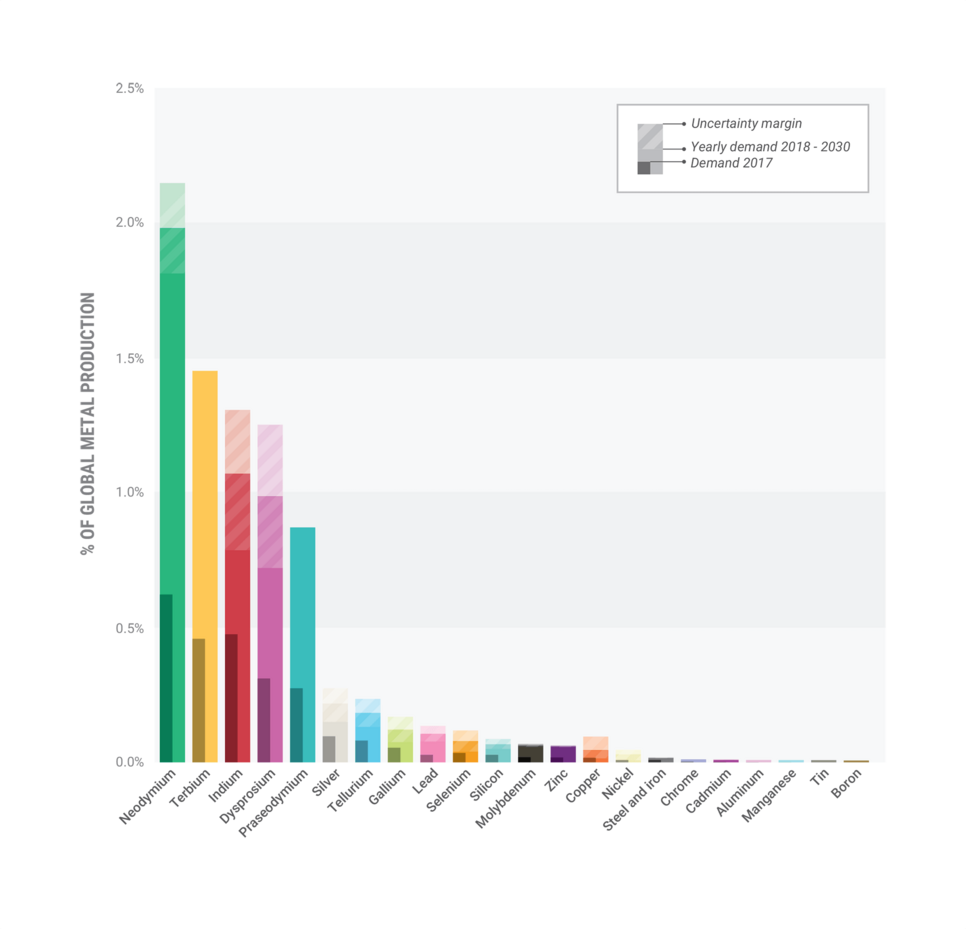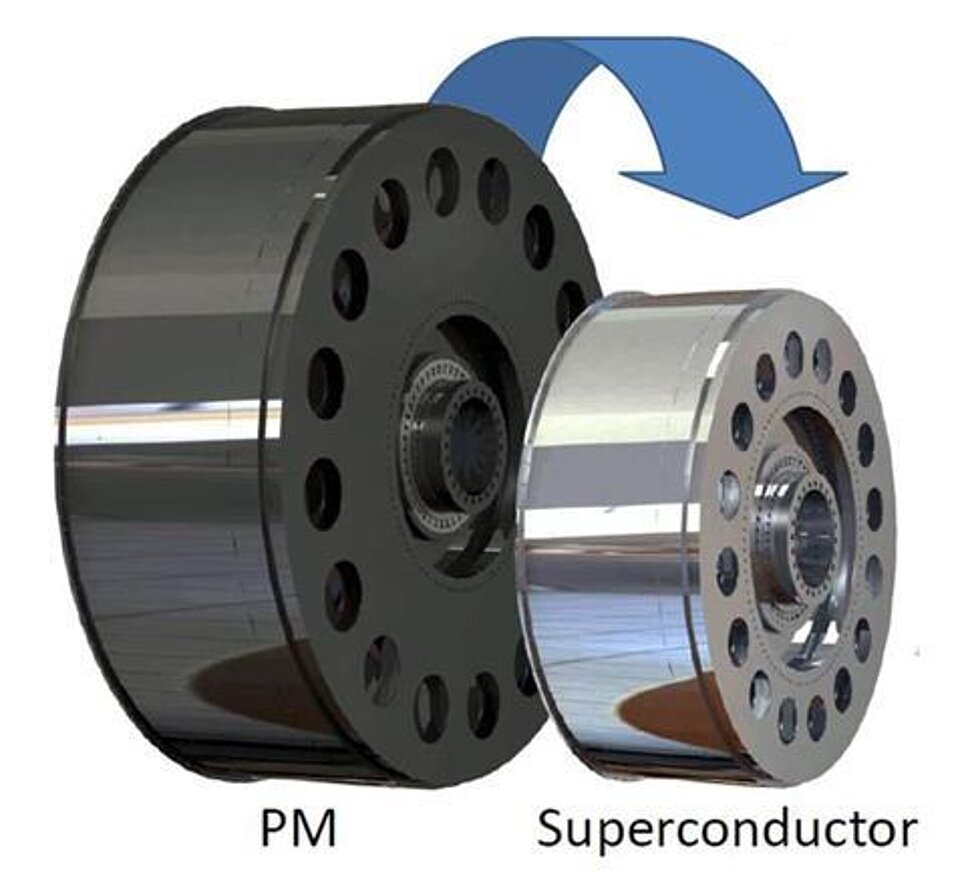 Substitution by redesign
An example of substituting critical metals by redesign is the EU funded project EcoSwing. They researched and applied the use of superconductive tape in wind turbines, instead of the traditional permanent magnets that use the critical metal neodymium. It greatly reduces the amount of material needed, the size of the design and uses other metals. The project has successfully ended it's first phase and the turbine has been running smoothly for 7 months so far.
Substitution by replacing materials
Thomas Lograsso's group, at the Critical Metals institute at Ames Laboratory, have been working on replacing Neodymium and Dysprosium with an alloy of Cerium and Cobalt. Solving part of the problem, but still containing the problematic Cobalt. read more
Substitution by replacing materials through the restructuring of materials using nanoparticles
An example of the possibilities for substitution by restructuring materials using nanoparticles as building blocks is playing with the composition and oxide phases of Co-Fe-Oxide core shell particles (Lottini et al. 2016) This resulted in high-remanence and high-coercivity permanent magnets, a great improvement of the energy storage properties of the material. read more
Collaborating between product design and material science
David Peck, researcher at the University of Delft and University leader for the Ellen MacArthur Foundation pioneer university programme, addressed the role of product design in solving challenges related to material criticality (Peck, D. 2016). He argues that product design historically has made important contributions to material scarcity, but does not yet fully adopt critical materials as a topic in their field .
"In terms of solutions, the application of eco-design strategies, underpinned by robust data for materials use in product, is an good starting point. One challenge here is that in the field of eco-design, materials use in product has not been widely connected to critical materials research. Such an alignment of eco-design strategies, materials use in product and critical materials research, requires a significant enhancement of product design skills and knowledge." (Peck, D. 2016).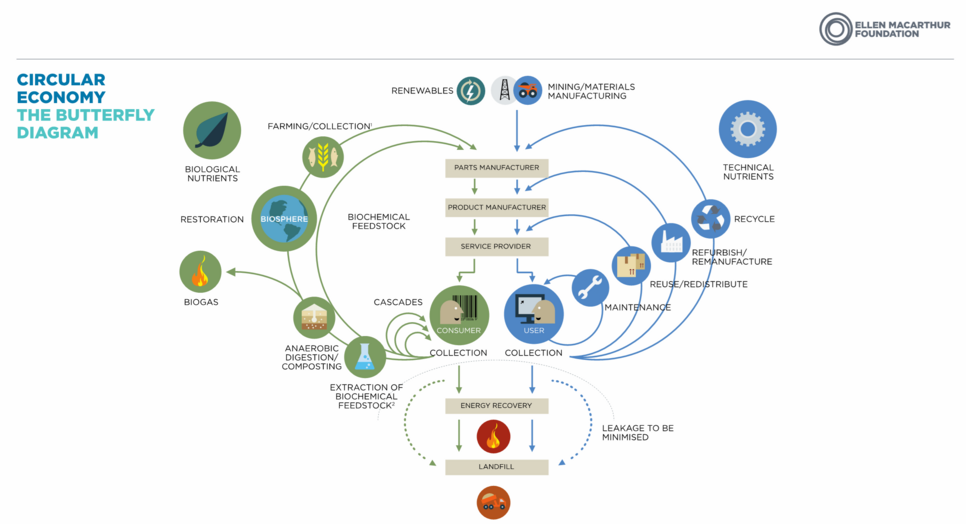 How do you think product designers and material scientists could work together more on the topic of material scarcity? Let us know!
"As a result of there not being many of us, researchers in the field of critical materials and product design, can usually only drink in pairs. The inclusion of critical materials, together with circular design, closed loop, eco-design approaches, could lead to more of a party." (Peck, D. 2016)